Roberto Martinez confirmed that Marouane Fellaini had suffered ligament damage, but is hoping that his ability to heal quickly from injuries will hand Manchester United a boost in the coming days.
The Belgian midfielder suffered the injury 29 minutes into his nation's World Cup qualifier against Bosnia on Saturday (8 October). Initially, the injury was blamed on the poor condition of the pitch but the former Everton manager revealed that it was caused by his collision with a Bosnian player.
Martinez, however, was unsure about the extent of the damage and the timeline for his potential return. He admitted that it would be at least another few days before the true damage is revealed.
"Marouane Fellaini, it has been confirmed that he has got ligament damage. He has gone back to Manchester United," Martinez said, as quoted on Sky Sports.
"It was a very unfortunate injury for Marouane. I don't think the state of the pitch played any part. A collision between two strong players, very committed that they want to win the ball, and unfortunately Marouane ended with a damaged ligament.
"Marouane is a very quick healer but obviously now we had the scan and it is damage in the ligament.
"Damage could be very little or very big. I think the next few days, we will have a clear idea of the final state of the injury. The first 48 hours, you have still got the swelling," the former Everton manager explained.
"We don't know at this stage (how long Fellaini will be out for). I think with Marouane, sometimes you expect him to be out, but he is a really quick healer."
Jose Mourinho is certain to be livid after hearing that one of his key players will be sidelined for an extended period, which includes missing their crucial clash against Liverpool on Saturday (14 October).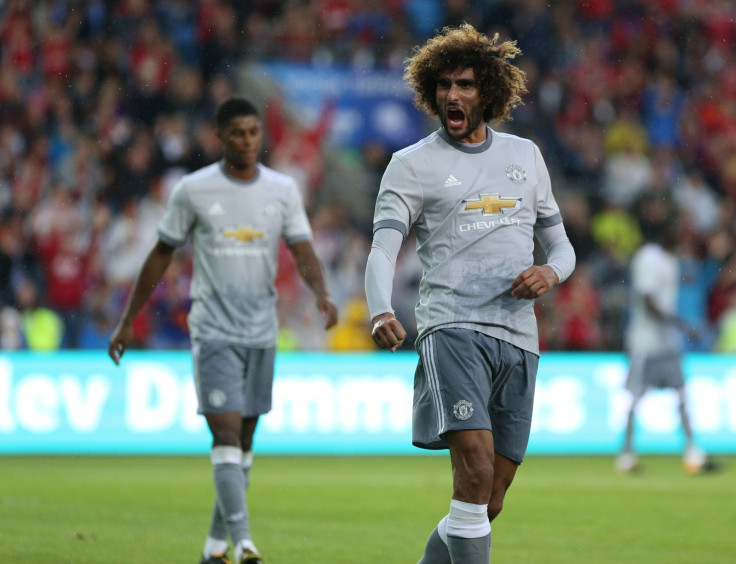 The Portuguese manager is already without Paul Pogba, who is a long-term absentee while Michael Carrick also remains sidelined with a knock. He will have to depend on summer arrival Nemanja Matic, who has been one of his in-form players thus far and the out-of-favour Ander Herrera for the game against Liverpool.
On the bright side, United have received positive updates with regards to the injuries suffered by Romelu Lukaku and Phil Jones. Both the players are expected to recover in time for the Red Devils' trip to Anfield on Saturday.