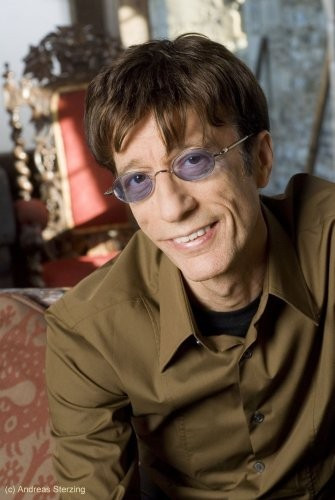 Robin Gibb, of popular music group "Bee Gees", has said he is recovering well from the colon cancer that led to his hospitalisation in 2011.
In an interview to BBC Radio 2 host Steve Wright on Friday, the 62-year-old said he was "spectacularly" recovering and felt better than he has for a decade.
"Well, it's all simple. I was diagnosed with a growth in my colon. It was removed. And I've been treated for that by a brilliant doctor, and in their own words 'the results have been spectacular,'" he said.
Gibb was earlier detected with a number of other health problems and fans feared for the worst - he had the same condition that contributed to the death of twin brother and former bandmate Maurice Gibb; he died of complications resulting from a twisted intestine.
"I mean the fact is, I've never spoken to anybody about my condition or the condition that I was in and a lot of them go over the top to the point where they're telling me things that I didn't even know about myself," Robin said, on speculation concerning his health.
"The prognosis is that it's almost gone and I feel fantastic and really from now on it's just what they could describe as a 'mopping-up' operation. I am very active and my sense of well-being is good," he added. Gibb also added his recovery amazed the medical staff who had been treating him.
Meanwhile, Robin is all set to release his new album, "The Titanic Requiem" composed by RJ Gibb (his son) and himself. The launch will be celebrated with a world premier concert in London, at Central Hall, Westminster on April 10. The album will commemorate the 100th anniversary of the sinking of the Titanic.
Check out a sneak peek of "The Titanic Requiem"...