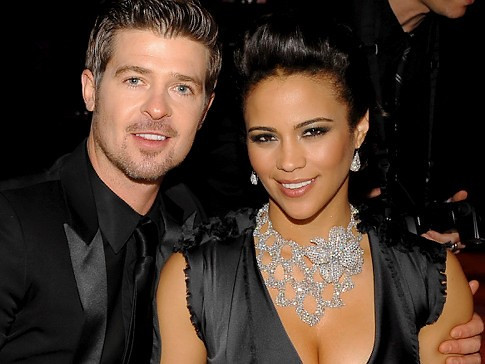 Robin Thicke seems to have finally given up on saving his marriage to Paula Patton.
The Blurred Lines singer has been sending her flowers and pouring his heart out at his concerts following the much publicised break-up.
Following speculation that the relationship was in trouble, the couple released a statement on February 24, saying they were ending their marriage but remained friends.
Shortly after, Patton was seen arriving at LAX airport without her wedding ring.
Thicke was however determined to win back his childhood sweetheart, and the 38-year-old's home was deluged in bouquets of flowers.
The singer later took to the stage in Fairfax, Virginia for his first performance after the announcement of the couple's split, dedicating the song Lost Without U to his wife.
"For y'all that don't know, me and my wife separated, but I'm trying to get my girl back," he told the audience.
On March 2, Thicke was still wearing his platinum wedding band as he took to the stage at Borgata Hotel Casino & Spa in Atlantic City.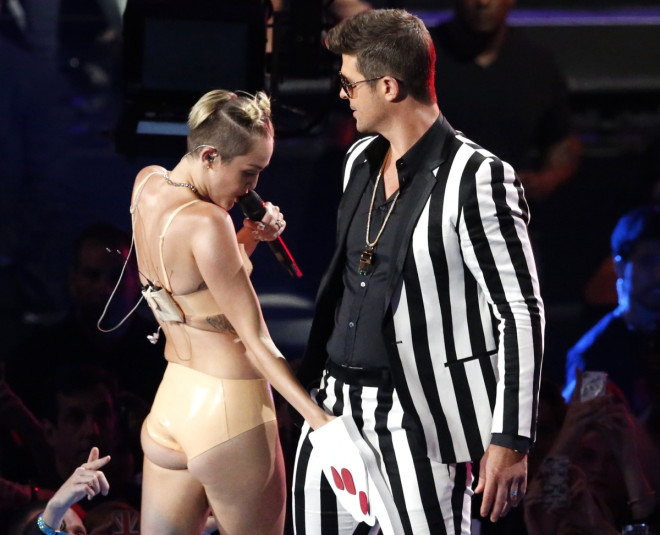 After performing an emotional rendition of Al Green's Let's Stay Together, in what seemed like a very public confessional he proffered his own thoughts on love and loss.
"Never stop believing and you never stop loving. And even if it is over, make sure you treat each other right. Treat your family right. Take care of your mom, take care of your kids and good things
will come to you.
"Just keep believing that God is good. That's what gets me by. Sometimes, when I get a little scared or worried about the future, I just try to stay positive and do my part to spread love and spread joy."
By March 5 however, he was singing to a different tune. The star had seemingly accepted defeat, as he was spotted in Philadelphia without his wedding ring.
There has been much speculation about the cause of the break-up, with suggestions that Thicke's infamous twerking episode with Miley Cyrus at the MTV VMA's was the final straw for Patton, who reportedly felt disrespected by the raunchy performance.
The singer will celebrate his 37th birthday without his wife of nine years on March 10.
The couple have a three-year-old son, Julian.