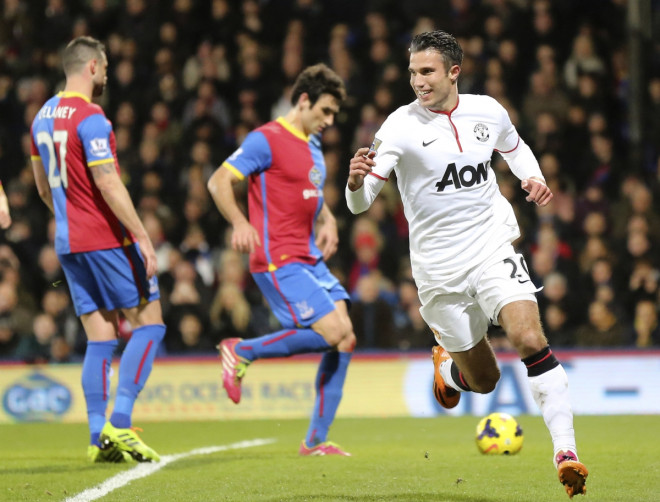 Robin van Persie has revealed that his propensity to question managers is just his way to keep learning as a player.
The Dutchman has played under a lot of eminent coaches during his tenure as a footballer, which includes the likes of Arsene Wenger, under whom he spent eight years, followed by a one-year stint with Sir Alex Ferguson and is currently deployed under the guidance of new Manchester United manager David Moyes.
For his national team, he played under Bert van Marwijk who has also had a lasting influence on his career.
The 30-year-old has failed to live up to expectations this season and has been linked with a move out of the club, with Moyes reportedly looking at other targets.
After a successful 30-goal season with former manager Sir Alex Ferguson, when he helped United win the Premier League trophy, the past year has been stunted by a series of injuries, which has been accredited to Moyes' training methods.
The Holland international also had a similar confrontation with Wenger in his final year at Arsenal, when he released a statement, stating that the club's direction had forced him to reconsider signing a new contract.
"As I have got older and more experienced, I have become more sensitive to what my coaches are doing. I want to know why we are we doing this or why are we training like that. I did not ask those kinds of questions when I was a young player, but now I find it interesting to study why my coaches are making certain decisions," van Persie said.
"I want to know why they do things and why they say things to the players, and why they want to play a certain way. I think much more about all those things at this stage of my career. I watch the managerial process all of the time.
"I have had a lot of changes in coaches over the last couple of seasons. I was eight years with Arsene Wenger, at Arsenal, and, with Holland, it was a similar steady situation with Bert van Marwijk. Now, in the last 18 months, I changed from Arsene to Sir Alex and now to David Moyes. With Holland, after Van Marwijk, I have Louis van Gaal, who is a fantastic coach. I won't put one above the other, but I have learnt really good things from each one of them," he concluded.