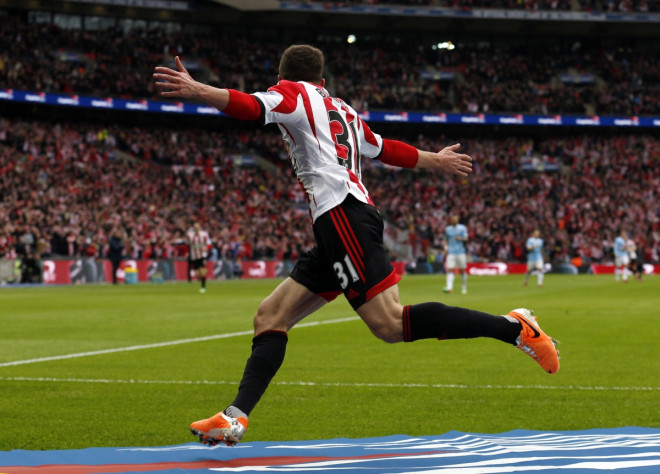 Liverpool boss Brendan Rodgers has confirmed that striker Fabio Borini will return to Anfield at the end of the season when a decision will be made about the Italian's future on Merseyside.
The 22-year-old forward joined the Reds in the summer of 2012 after Liverpool splashed out around £11m to Roma to secure his services. However, after failing to replicate his form at Swansea and in Serie A during his debut campaign at Anfield, Rodgers sent him on loan to Sunderland last summer.
Borini has since scored three goals and grabbed two assists in 16 Premier League starts and some reports have claimed he is set to return to Anfield.
The Liverpool boss has also fuelled speculation, praising the striker and claiming he may rejoin the squad next season.
"Borini has gone away to get experience of playing. Fabio will come back in the summer and he will be better for having played that season. And we'll review it from there," Rodgers was quoted by Liverpool's official website.
"Fabio went out to get games, go on loan and play more regularly than he was playing here," he added.
Apart from his three Premier league goals, Borini led Sunderland to the Capital One Cup final, scoring goals against Chelsea and Manchester United and netting in the Black Cats' 3-1 defeat to Manchester City in the final.
"He has showed with some of the goals he has scored - particularly against the big teams - the qualities that he has. The goal he scored in the Capital One Cup final was a fantastic goal," said Rodgers.
"I just felt at the time that he needed to play. I felt it was important for him to go and get games, and get games regularly. He has played as a striker, played wide and played in pressure games, and he has done very well. As a young player, I felt it was important for him to do that. Hopefully, in the future, Liverpool will benefit from it."