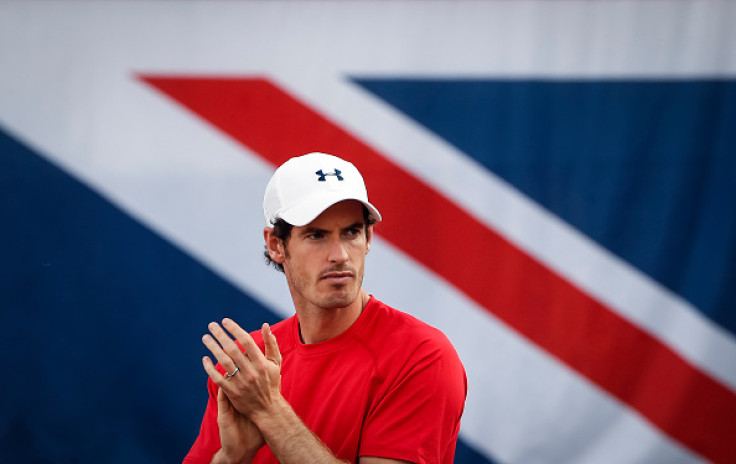 World number 2 Andy Murray has withdrawn from the 2016 Rogers Cup that will be held in Toronto citing fatigue. The Scot, who has played in the Canadian event every year since making his debut in 2006, decided to pull out claiming that his body needs additional rest following his Wimbledon success.
Murray, who won the recently concluded 2016 Wimbledon Championships for the second time in his career after beating Milos Raonic in the final, has had a jam-packed year so far. In fact, Wimbledon was the fifth straight time that Murray had advanced to a tournament final this season. However, he has had mixed success, winning only two out of the five, being beaten by current world number 1 Novak Djokovic in three consecutive finals, including the French Open.
"I always look forward to coming to Canada and it's the first time I've missed the tournament, the guys there do a great job and always look after the players. My body needs some recovery time after reaching the latter stages of tournaments over the past few months", he said, as quoted by Sky sports.
"I'm sorry to my fans in Toronto but I look forward to being back in Canada next year", he added further.
Murray, who is the defending champion at the Rogers Cup had also pulled out of the Davis Cup earlier this week, perhaps looking to make sure his body is 100% ready for the upcoming Rio Olympic Games that start in August.
The 29-year-old is one of the most successful players at Toronto, winning the event three times so far. Murray is the only high profile individual to pull out, with Roger Federer, Rafael Nadal and Djokovic set to take part in the event.
The qualifying for the Rogers Cup is scheduled to take place on 23 July (Saturday) with the main tournament starting on 26 July.