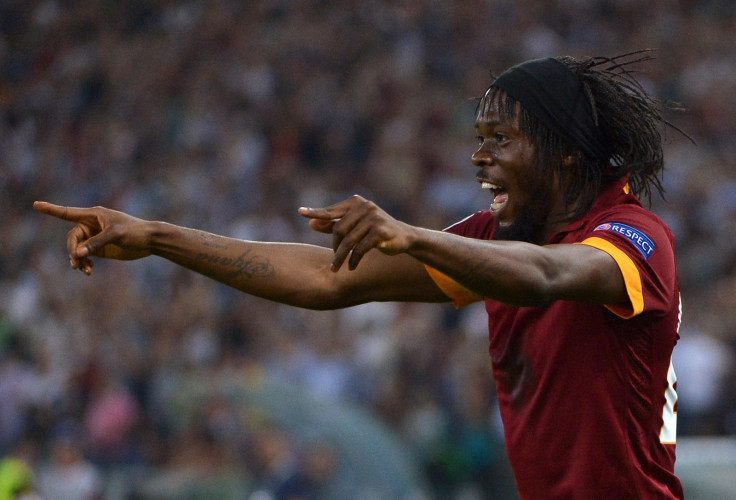 Former Arsenal winger Gervinho has slammed the club and manager Arsene Wenger for the way they treated him during his time at the club.
The Ivory Coast international currently plays for Serie A side AS Roma, but spent two seasons with the Gunners before moving to Italy in the summer of 2013.
Gervinho, started his Arsenal career well, but tailed off later on and managed just nine goals in 46 appearances for the Gunners in all competitions.
The Ivory Coast forward, who signed from Lille has revealed that the Wenger never had any faith in him and that is why he did not play him regularly in the first XI.
However, this is not the first time that the former Arsenal forward is lashing out at the manager. He has done this in the past as well following his transfer to Roma.
"He [Wenger] never had confidence in me," Gervinho said, as quoted by the Mirror.
The Ivorian star admitted that as a child, his dream was to play for Arsenal in the Premier League, as they were his favourite club. But he has categorically stated that as of now he absolutely despises the north London club and the manager for the treatment that was meted out to him during his time in England.
"As a child I dreamed of playing for Arsenal, because I loved them. Now I hate them for the way Wenger treated me."
Gervinho was known for his stylish play, which featured step-overs and mazy runs. But it was his inconsistency that eventually led to him losing his place in the team.
He has now admitted that he regrets that he could not stay with the Gunners to fulfil his potential and show the fans what he is capable of, something Gervinho believes that he currently doing at the Serie A club.
"However, I regretted leaving the club after such a short time without being able to show my worth, which I'm now doing at Roma instead," the forward remarked.