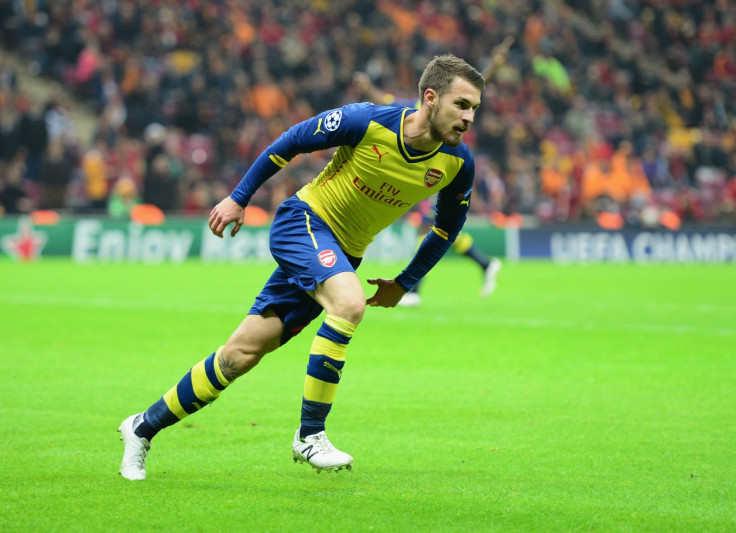 Dutch fitness coach Raymond Verheijen has launched a scathing attack on the Arsenal medical team and branded them 'amateurs' following Aaron Ramsey's latest injury.
The Gunners are having a wretched season on the injury front, and just five months into the season, Arsene Wenger has seen most of his first-team players suffer injuries and miss games at some point.
The north London side have mainly struggled in defence and the midfield, and the manager has not been able to play his first-choice XI since September.
The Gunners currently have over 10 first-team players on the treatment table and the Welsh international was the latest addition to the injury list, after suffering a hamstring problem during the game against Galatasaray. The Arsenal manager now has a serious issue in midfield as he is also without Jack Wilshere for several months and Mikel Arteta is yet to recover from a calf strain.
This has prompted fitness coach Verheijen, who has worked with several national teams and European clubs, to criticise the north London club's medical staff over the handling of the Arsenal players and their injuries.
"Sad to read the news about yet another muscle injury for Aaron Ramsey. His injury record at Arsenal is simply shocking for such young player," Verheijen's tweeted, as quoted on the Daily Mail.
The Dutchman also blamed the Gunners' medical staff for Robin van Persie's injury problems, and believes they are the cause for him looking like an old man on the pitch at 31.
"RVP is only 31 yrs but more & more starts to look like an old man on pitch because of all damage done to his body during his Arsenal period," the former Barcelona fitness coach tweeted.
The former Wales assistant manager believes that the players have recurring injuries, because every player who is injured develops weak links in his body, and the failure to address this makes it a recurring phenomenon.
"The same career threatening process takes place at Arsenal with Ramsey, [Theo] Walcott, Wilshire [sic] & [Alex] Oxlade-Chamberlain who are structurally injured."
"Players who are injured season after season develop all kind of weak links inside the body so a vicious injury cycle develops during career," explained Verheijen
However, the Dutch fitness coach is thankful that Cesc Fabregas left Arsenal before the medical team could turn him into an injury prone midfielder. Incidentally, the Spaniard was with Arsenal for the same number of years as van Persie.
"Thankfully, [Cesc] Fabregas was able to escape Arsenal after a few years so the amateurs in London did not get the chance to also destroy his body," Verheijen concluded.