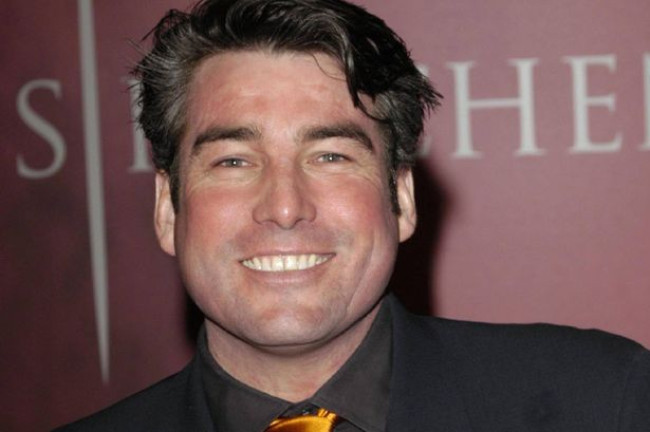 Ready Steady Cook star Ross Burden died from Legionnaires' disease due to an infected water supply at Auckland hospital.
Burden, aged just 45, was reported to have died of an undisclosed infection while being treated for leukaemia.
But, according to an interim coroner's report, published in New Zealand's Sunday Star Times, Burden had breathed in Legionella bacteria present in the hospital's hot water system.
The TV star had been recovering after a successful bone marrow transplant for his leukaemia but was then diagnosed with pneumonia and had to use a nebuliser to breathe. The water, however, for the nebuliser was being filled up from the tap rather than with sterile water.
His birth mother Jude Harwood, has since lodged a formal complaint to the hospital.
"It's a sick hospital to have Legionnaires," Harwood said. "Where was the maintenance man going around checking the water system? Why weren't they checking the pipes? He was so vulnerable [from the cancer treatment] he didn't have a white cell in his body.
"I just don't want someone else to lose their son and die of Legionnaires disease when they could have come home."
Neil MacLean, chief coroner, said the death was being investigated and he expected hospital procedures would form part of the inquiry.
It comes after a child last year was also infected with Legionnaire's disease at the hospital. An investigation found the water system was not functioning normally and had levels of copper and silver ions that were too low to prevent the growth of Legionella.
The health board said it had contacted Burden's family to express its condolences.
"We regret that this patient contracted this infection while in our care and have extended an invitation to meet with them to discuss this.The board was reviewing the clinical care it provided but it would not be appropriate to comment further while the case was before the coroner."
Burden's adoptive mother, Anne Burden of Hastings, said she had been contacted by the hospital and told Legionella had been detected in the water system.
"It shouldn't have happened, but from what they've written and told me it's all been checked out and re-done, as far as I'm concerned they've fixed it and they'll check to make sure it's kept fixed."
She did not want an inquiry. "It won't bring him back."
Burden was a regular on Ready Steady Cook for eight years.
At the time of his death in July, celebrities including James Martin, paid tribute to the star.
He tweeted: "Just heard the sad news my old Ready, Steady, Cook colleague Ross Burden has passed away. My thoughts go out to friends and family. RIP Ross."