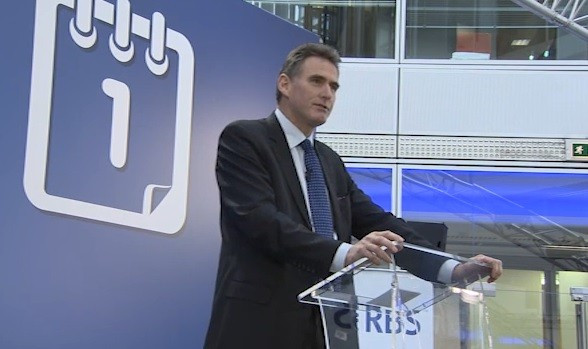 The new chief executive of the Royal Bank of Scotland has outlined his plans for leading the taxpayer-owned bank after taking to the stage in London to address his new customers.
In a speech to mark the first day of his take-over from Stephen Hester, who was ousted by RBS's chairman and the government in June this year, McEwan detailed the need to refocus the bank on its customers and the importance of repaying the UK taxpayers for their support.
"When the Chairman [Philip Hampton] told me about the job, he said he didn't know whether to say congratulations or condolences," said McEwan.
"I've taken on this job with a high level of trepidation, slight levels of fear but absolute delight in becoming RBS CEO. Our job is to serve and protect our customers."
McEwan's annual salary will be £1m. He will receive a cash allowance in lieu of pension equating to 35% of salary, but has abstained from consideration for an annual bonus in 2014.
Following in the footsteps of Barclays, RBS decided to appoint a retail banking veteran to lead the bank into privatisation.
McEwan was appointed chief executive for UK Retail in September 2012 at RBS, and prior to that he was CBA's group executive for Retail Banking Services.
He has also worked for more than a decade in retail banking.
CBA is Australia's largest retail lender with over 16,500 staff serving 10 million customers. This equates to nearly 40% of the Australian population.
McEwan was credited with lifting retail banking profits by 50% to $2.8bn over five years.