George the Royal Crocodile? Australia Gifts Prince of Cambridge a Baby Saltwater Croc [PHOTOS]
An Australian state has gifted Prince William and Kate Middleton's first-born, Prince George of Cambridge, a rather exotic first birthday present. Northern Territory chief minister Adam Giles confirmed the third-in-line to the British throne would have a baby saltwater crocodile named after him.
"(It's) a fitting Territory gift for a future king. Crocodile George will be kept on display at Crocosaurus Cove in Darwin along with two other crocs named William and Kate [named in honour of the Duke and Duchess of Cambridge's engagement]," the chief minister said in his statement.
"We've decided to give a unique gift from the NT, a little baby croc whose egg was hatched on December 12, the same day that Kate and William announced to the world that they were expecting a child," he added.
According to media reports from Down Under, George the crocodile hatched on 21 February. He weighs 410gms and is 51cm long. Saltwater crocodiles (Crocodylus porosus) are rated as Least Concern [in the fight against extinction] by the International Union for Conservation of Nature (IUCN).
Adult males of the species can reach a massive 20ft in length and can weigh up to 1,000kg, making them the world's largest living reptile, in terms of mass.
Speaking at the announcement, Giles also stressed on the unlikely history between the British royal family and Northern Territory.
"Prince William came to the Territory on his very first overseas trip in 1983. He visited Alice Springs with Prince Charles and Princess Diana when he was just a baby. We hope he'll follow in his parents' footsteps and bring his own son Down Under very soon," the minister said.
"Believe it or not, this isn't the first crocodile given to a member of the Royal Family. Baby Prince Andrew was once given a crocodile as a gift from Gambia," he concluded.
Meanwhile, the state has created a Facebook fan page - George The Royal Crocodile - so Prince George can keep an eye on his gift as he grows up.
As we await for the royals' reaction to George The Royal Crocodile, check out photos of the royal baby's first pet...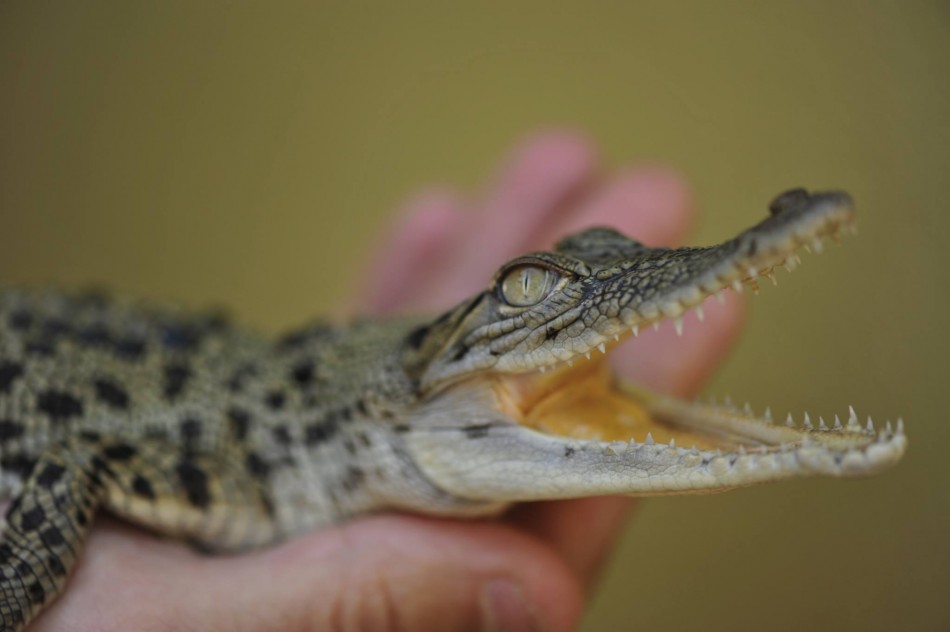 © Copyright IBTimes 2023. All rights reserved.