Prince George: Kate Middleton's Royal Baby to Inherit £700m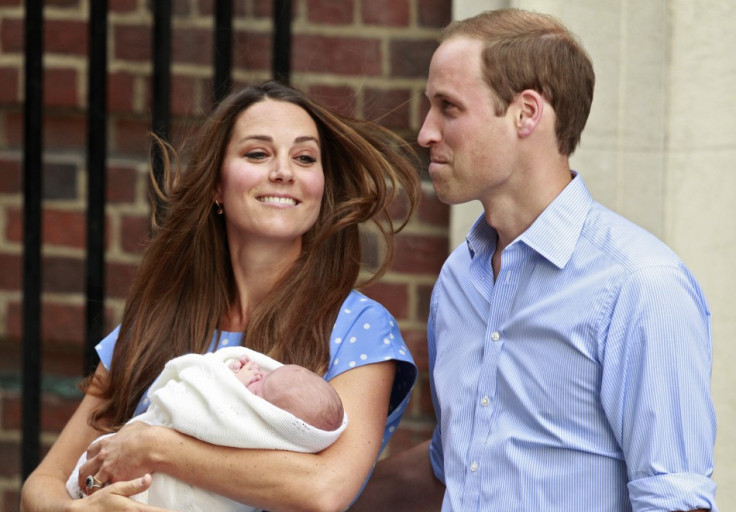 Kate Middleton and Prince William's new baby, Prince George, stands to inherit £700m as an abundance of royal family assets, funded by the British taxpayer, appreciates in value.
According to Wealth-X, a specialist data company that focuses on ultra high-net-worth individuals, the royal family has $1bn in cash and other holdings waiting to be passed on.
Despite Queen Elizabeth receiving a £5m (€5.8m, $7.7m) rise in funds this year to carry out official duties, she has $600m in cash and a variety of assets.
Wealth-X said that $130m comes from Royal Mail stamps, plus her car, wine, art, and medal collections alone.
HRH also has $200m in property, $150m in stocks and $180m in cash and other holdings.
While Queen Elizabeth may be holding the bulk of the royal family's purse, Prince Philip is given a decent chunk of pocket money - $340,000, said Wealth-X.
Prince Charles is the second richest British royal with $370m in total. He has $160m in property and $210m in cash and other holdings.
But even if the royal baby boy does not inherit the Queen's vast wealth, he can expect to be looked after by his father, Prince William, and his Uncle, Prince Henry.
William has $20m in cash and other holdings while Prince Henry has $16m in similar assets.
The Centre for Retail Research said that festivities, souvenirs, toys, books, and DVDs will rack up £243m between 1 July and 31 August this year for the British economy.
Consultancy PwC said: "The last two long periods of strong UK growth followed the birth of Prince Charles in 1948 and Prince William in 1982."
Clarence House declined to comment.
(The Wealth-X data first appeared in The Wall Street Journal)
READ:
Kate Middleton: A Very Significant Royal Birth [VIDEO SPECIAL]
© Copyright IBTimes 2023. All rights reserved.