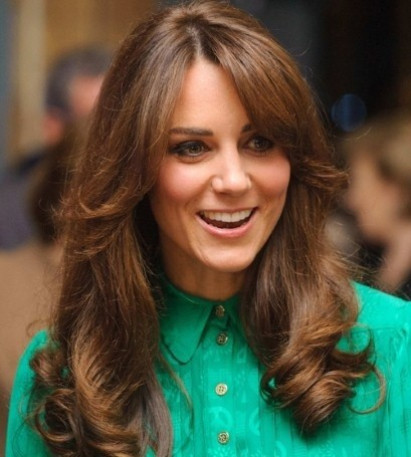 Kate Middleton is expected to take maternity leave from her royal duties until 2014, a palace source has revealed.
The Duchess of Cambridge, who is pregnant with her and Prince William's first child, will not go on any overseas tours in the months leading up to and after the birth.
Although the Duke of Cambridge could attend events solo, the chances of him doing so are also apparently slim as host countries will want to welcome the happy pair together.
A royal source told the Daily Telegraph: "The Duchess will give birth at some point in 2013 and it would be unusual for her to travel in the couple of months after that.
"No overseas tour has yet been planned for next year, and obviously the arrival of the baby will have an effect on the Duchess's diary."
The royal couple appear to be following in the footsteps of Prince Charles and the late Princess Diana, who waited almost a year after William's birth in June 1982 before carrying out an overseas tour.
Diana set a royal precedent when she took 10-month-old Prince William with them to visit Australia and New Zealand in 1983.
He stayed with his nanny on a sheep farm in New South Wales and his parents visited him during breaks in their schedule.
"If you take Princess Diana as an example, she took Prince William with her when she and the Prince of Wales went abroad a few months afterwards, so that would be one possibility," the source added.
The Duchess's pregnancy is also expected to stall her programme of private visits to charities and delay the announcement of the next batch of charities that she would like to support.
Although she has already taken on four patronages, she was expected to announce she was taking on several more in the New Year.
Middleton is most likely taking extra caution after being hospitalised for hyperemesis gravidarum, an acute form of morning sickness earlier this month.
Former royal butler Paul Burrell told Life & Style magazine that it was likely Kate would take a more "modern approach" to child-rearing.
"Don't expect this couple to follow every aspect of royal tradition," he told the women's magazine.
"[Diana] did everything possible to give them a normal, down-to-earth childhood - but had to fight their grandmother, Queen Elizabeth II, every step of the way," he added.