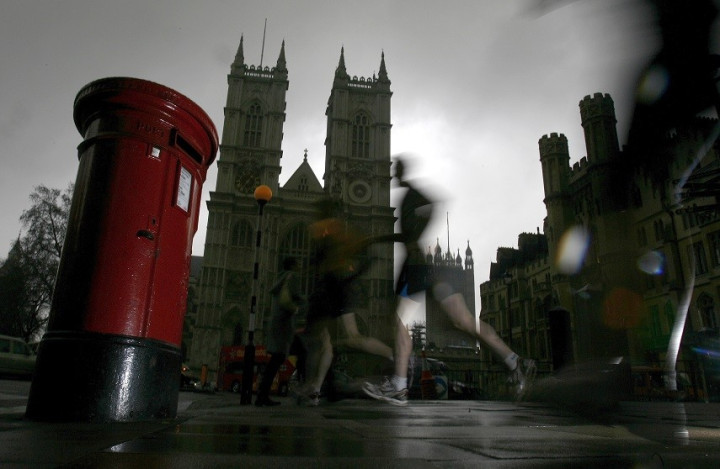 Royal Mail will be valued at up to £3.3bn when the company's controversial flotation takes place next month.
The UK government announced that the expected price-range of the postal service's initial price offering was between £2.6bn ($4.1bn, €3.1bn) and £3.3bn or 260p to 330p per share.
The sale, which is being run by investment banks Goldman Sachs and UBS, is expected to make its stock market debut on October 11.
The government plans to sell between 40.1% and 52.2% of Royal Mail's share capital, expecting 70% to be sold to institutional investors and 10% to around 150,000 of the employer's staff for free.
But the government will retain between 37.8% and 49.9% in the 500-year-old organisation.
Members of the public will have to purchase at least £750 worth of shares if they want a stake in the company.
The announcement follows strong criticism and a ballot for strike action - which is due on October 16 - from the Communication Workers Unions.
"This isn't about what's best for the Royal Mail, it's about vested interests of government ministers' mates in the City," blasted general secretary of the CWU Billy Hayes.
Chuka Umunna MP, Labour's shadow business secretary, also disagreed with the sale, calling it "politically-motivated".
"This is taking place despite opposition from a huge coalition including the Conservative Bow Group, the Countryside Alliance, the National Federation of Subpostmasters, the cross party BIS Select Committee as well as Royal Mail employees themselves," Umunna added.
But Vince Cable, the Business Secretary who has overseen the decision, argued that the floatation was important for the Royal Mail, its employees and its customers.
"These measures will help ensure the long-term sustainability of the six-days-a-week, one-price-goes-anywhere universal postal service," said Cable.