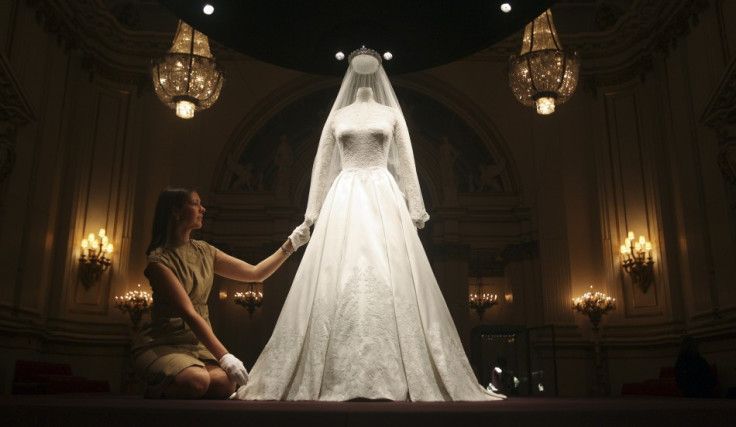 The summer opening of Buckingham Palace attracted as many as 600,000 visitors to see the Duchess of Cambridge's wedding dress and the royal Fabergé collection.
This is the highest figure ever, breaking the previous record of 420,000 visitors in 1994 after the palace first opened to the public to raise funds for refurbishment after the fire at Windsor Castle.
The entry cost - £18 per adult and many buying the £31.95 ticket which also covers the royal mews and Queen's gallery - will be used for maintaining the royal family's buildings and art works. The palace was open for 73 days instead of 67, and extra time slots were granted to meet the demand.
"We have enjoyed welcoming visitors from all over the world to Buckingham Palace in record numbers this summer. It has been an incredibly busy few months, and we're delighted that it's been such a huge success," the Royal Collection spokesperson told The Telegraph.
The visitors walked politely past Queen Alexandra's sapphire-eyed model dormouse and the jasper and gold Chelsea Pensioner belonging to King Edward VII to leave time to admire every complex flounce and embroidery of the Duchess's wedding dress, designed by Sarah Burton for Alexander McQueen.