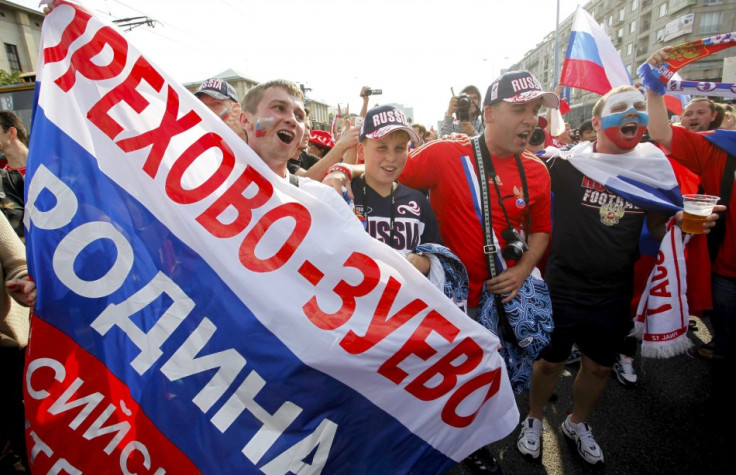 Fifteen fans injured after Russian and Polish fans clashed in Warsaw after European Championship group game.
Reports in the Russian press that one football supporter has died after violence broke before and after the European Championship group game have been denied.
Russian fans had planned to march through the capital before the fixture to mark Russia Day, the date of the break-up of the Soviet Union but Polish fans reacted by throwing missiles at supporters travelling towards the National Stadium.
Armed police made several arrests during the march and broke up scuffles. Around 20,000 Russia fans were in the city.
Against a backdrop of centuries of conflict between the two nations, police were ready for trouble, with both sections of support known for high levels of hooliganism.
Problems arose as supporters fanned out across the city away from the agreed routes to the stadium.
While Polish fans lined the bridge on the way to the National Stadium, they were said to have been provoked by displays of patriotism from Russian fans, which included the unveiling the country's flag as the march continued.
In a separate incident, it is understood that 50 masked Polish fans ambushed Russian supporters in a Warsaw cafe.
The incidents come as allegations of racial abuse continue to mar the tournament.
Players from Netherlands, Italy and Czech Republic have all complained of abuse from sections of Polish support during a training session in Krakow and matches in Gdansk and Poznan.
Uefa has confirmed it will investigate the reports, but said that referees have the power to remove players from the field of play for excessive abuse.