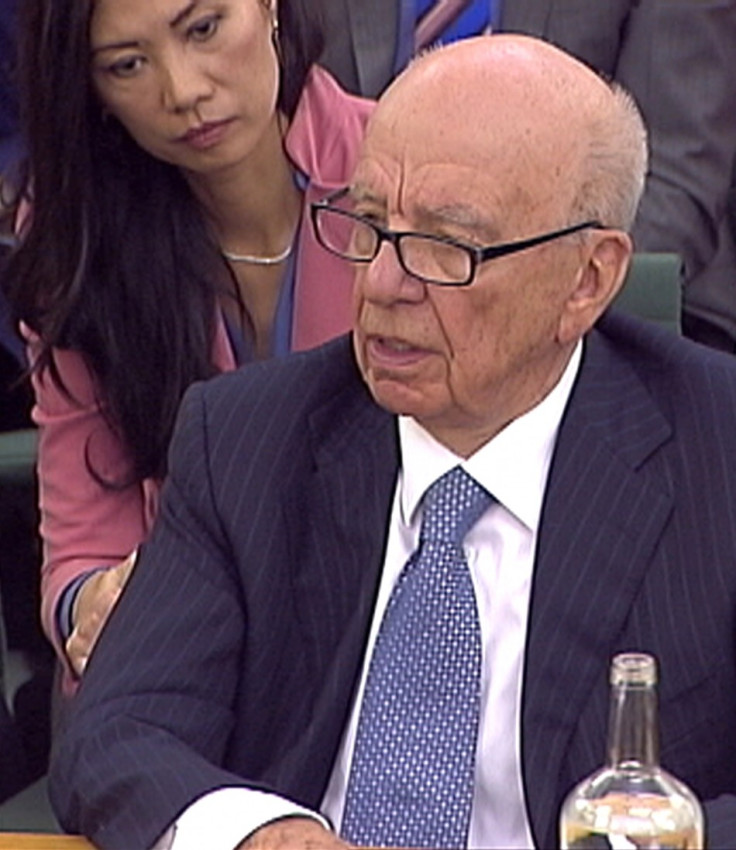 Rupert Murdoch has joined Twitter and it would appear that his wife Wendi Deng has also opened an account, and has been flirting with comedian Ricky Gervais in the process.
The media mogul joined Twitter on December 31 and was followed shortly later by his wife, although as of January 3 Twitter has removed the 'verified' icon from Wendi Deng's account, suggesting that it may not really be her.
Murdoch, however, is verified and has gained almost 80,000 followers in just four days, although he follows just five other users, including Lord Sugar and executive chairman of Twitter, Jack Dorsey.
The chairman and CEO of News Corporation, 80, began his Twitter adventure by saying: "Steve Jobs biog interesting but unfair. Family must hate," and said on News Years Day: "Back to work tomorrow. Enough idling!"
Wendi Deng - if she is indeed the real deal - has been much more interesting, explaining that she is showing her husband "great way 2 communicate with people" and declared that "this is sch [sic] FUN!!!"
Although her 'verified' icon has been removed, the Guardian reported on January 3 that "a News Corporation spokesman confirmed the authenticity of the @wendi_deng twitter account."
Many of Deng's tweets feature typing errors, prompting her to say on January 1: "haha. @rupertmurdoch now telling me to write and apell my tweets properly. GIRLS it's the nails right? RIGHT? :D"
Wendi Deng famously defended her husband, 80, when he was attacked with a plate of shaving foam when questioned by MPs over phone hacking allegations in July 2011; Deng tweeted about the event, but said that she was: "getting questions + comments about incident in westminster few months ago. Please no - wont be answering those"
When it seemed that the whole scenario couldn't get more bizarre, Mrs Murdoch tweeted to comedian Ricky Gervais, saying: "@rickygervais I think you look HOT ricky!!! (sssh don't tell @rupertmurdoch!)"
Murdoch couldn't have picked a better time to join the social network, as the Leveson inquiry, which has so far heard witness statements from a wide range of journalists and celebrities, resumes on January 9. The inquiry has focused mainly on phone hacking, which is claimed to have taken place at the News of The World newspaper, which was owned by News International until its demise in July 2011.
We can't wait to see Murdoch live-tweeting the Leveson inquiry and its findings, although we would imagine that there's an assistant keeping a very close eye on everything he says.