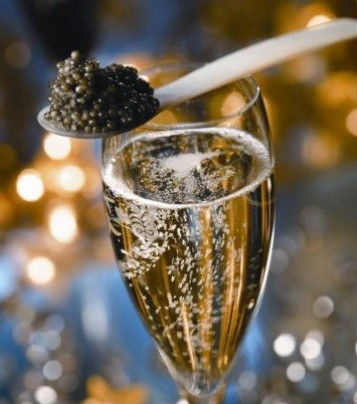 Britain is experiencing a fragile economic recovery but judging from the Toff Services event at London's Ruskis Tavern, we are apparently firmly back to the golden years.
Myriad financiers, Made in Chelsea stars, artists, entrepreneurs, and supermodels gathered to see William Sweeting launch his tongue-in-cheek named company that offers the wealthy any service they desire.
But we're not talking about just concierge services.
Toff offers butlers to service dinner parties, mixologists, house sitting, general home maintenance or organising that dinner party you have put on ice for the last month.
And judging by London's elite, who all gathered for possibly one of the best launch parties of the season, it clearly is a service that taps into a demand that has been growing behind headlines of economic doom and gloom.
One glamorous guest, an artist who promotes female contemporary Middle Eastern artists, told me that "it is a fantastic idea. In the Middle East everything is serviced."
"But in London ... Well."
Another guest told me that Sweeting has already built up such a "loyal and adoring" following that he has already claimed the trust and the market before the launch.
Clearly, Sweeting knew his audience and threw an immaculate party with supermodel Katia Elizarova as a special guest.
The glitterati, and your humble writer, supped champagne and Moscow mules and nibbled on caviar and bellinis in Kensington's Ruskis which is styled in Tsarist Russia opulence.
Alongside giant bear taxidermy, old books and dimly lit corners, reminiscent of Viggo Mortensen's movie Eastern Promises, it was clear that it was wall-to-wall decadence that seemingly remained completely unscathed from the financial crisis.
"I didn't really feel the effects of the events of 2008 because all I did was look at the situation and change my business model", said one guest, a Scandinavian derivatives trader.
"This is a great event and an exciting new business for William (Sweeting) as its clear there are a lot of people that really want and need these services."