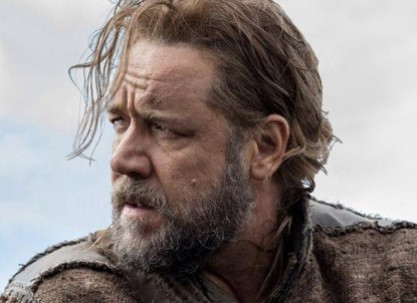 The first picture has emerged online of Russell Crowe in the lead role in film director Darren Aronofsky's biblical adaptation, Noah.
Published by USA Today, the picture shows a typically grizzled Crowe in the role of the biblical character who built an ark and somehow managed to get two of every animal on board before a holy flood.
Aronofsky, not a director who lacks ambition, has repeatedly tweeted his excitement about the project, which he claims to have been dreaming about since he was 13.
The story of Noah lends itself well to film, although Aronofsky will take heed from Steve Carell flop Evan Almighty that big visuals do not guarantee an audience.
Joining Crowe in the Noah cast is Jennifer Connelly, who plays his wife for the second time after 2001's A Beautiful Mind. Ray Winstone takes on the villain role as Tubal-Cain, while Harry Potter star Emma Watson will play Crowe's daughter. His father will be played by Anthony Hopkins.
Aronofsky has been posting a stream of images on Twitter throughout the opening days of the shoot, including what appears to be the beginnings of the ark itself.
The film is being shot in Iceland, with Crowe tweeting about the country and the shoot itself. He said: "Monday, part of a scene, I went for a dip in the ocean. I can't describe the shock of cold. Told this morning 'most dangerous beach in Iceland'."
The film is not expected to hit screens until March 2014.