Russia to supply 12 nuclear reactors to India as countries cherish friendship of 'unmatched mutual confidence'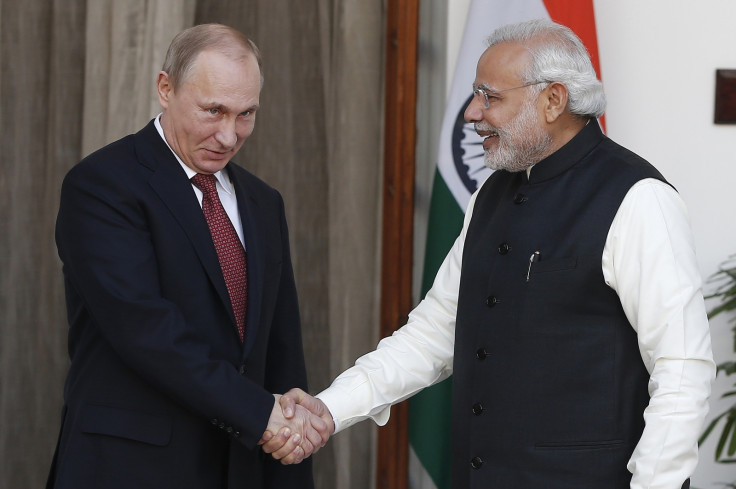 Russia has agreed to supply 12 nuclear reactors to India by 2035, as the countries are looking to deepen ties in the fields of energy and defence among others.
At a joint press conference after a summit in New Delhi, Russian President Vladimir Putin announced the deal, saying his country always encourages the use of nuclear energy for peaceful purposes.
The Russian state-owned power company Rosatom had earlier confirmed the development, saying two reactors will be completed by 2016 at the Kudankulam Nuclear Power Plant in the Indian state of Tamil Nadu.
"This morning a general framework agreement was signed on the construction and equipment delivery for the third and fourth blocks of the Kudankulam Nuclear Power Plant at the present site. Cement foundations [for the new blocks] will be poured in the beginning of 2016," Sputnik news agency quoted Rosatom head Sergei Kiriyenko, as saying.
"Today we will sign a strategic document that foresees the construction of no less than 12 nuclear reactors over the next 20 years, or in other words this would be no less than two nuclear power plants."
Indian officials say that a total of six reactors will be built at Kudankulam, with a further six to follow at a site that has not yet been determined, Reuters reported.
Nuclear cooperation between Russia and India has been on the rise, and has been a main topic of discussion during Russian President Vladimir Putin's official visit to New Delhi.
The countries have signed a total of 16 agreements in various industries, including energy, defence, infrastructure and diamonds.
Indian Prime Minister Narendra Modi said that Russia, with which India has a friendship of "unmatched mutual confidence" will be supporting his Make in India campaign.
"While India's options have increased, Russia will remain as our most important defence partner. We conducted joint exercises across all three wings in last six months. We also discussed how to align our defence relations to suit to India's interest like Make in India. I am pleased that Russia has offered to fully manufacture in India one of its most advanced helicopters," Modi said.
The Russian economy has been suffering from US-led economic sanctions following a political row with the West, and the country is seeking prominent economies in Asia to help boost its businesses.
Bilateral trade between India and Russia in 2013 was $10bn (£6.4bn, €8bn) – still small as compared to the $90bn trade with China and €326bn trade with the EU.
© Copyright IBTimes 2023. All rights reserved.