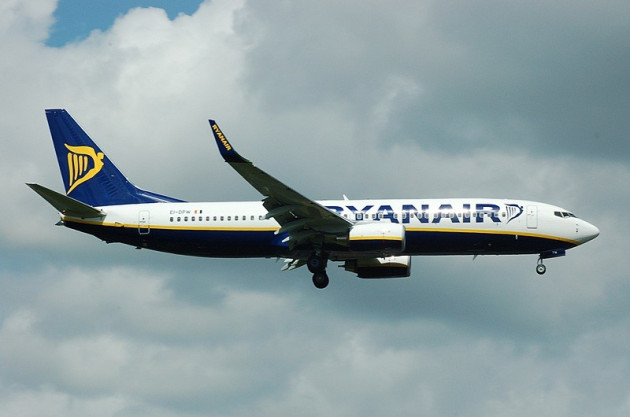 Ryanair shares soared after it reported a 10 percent boost in profits, with an increase in passenger traffic and fares also helping the UK no-frills airline to raise its full-year profit forecast.
The airline's net profit for the six months to the end of September came in at €596m, up from €544m the previous year.
Despite turbulent times in the rest of the industry, record half-year traffic numbers, coupled with an average 6 percent rise in fares helped boost revenue by 15 percent to €3.1bn.
Shares in the low-cost airline rose by over 8 percent in early trading, to 4.90p as of 0820 GMT. The stock is up over 43 percent year-on-year.
The airline said profits exceeded its expectations after a "successful implementation of our fuel savings programme."
The group revealed that fuel costs rose by €218m as oil costs increased 18 percent from $83 per barrel to $98 per barrel, and has now extended its full year (FY) 2014 fuel hedges to almost 50 percent of FY 14 at $97per barrel.
Ryanair also hedged its foreign exchange exposure by hedging its fuel costs out to the first quarter of 2014 at a rate of $1.3 per euro.
"This implies our euro fuel costs per passenger in summer '13 at current rates will rise by approximately 5 percent, compared to 9 percent in summer '12," it said in the financial results statement.
The boost in numbers also led to the low-cost airline raising its full-year profit forecast to €490m-€520m, which is up from €400m-€440m in its previous announcement.