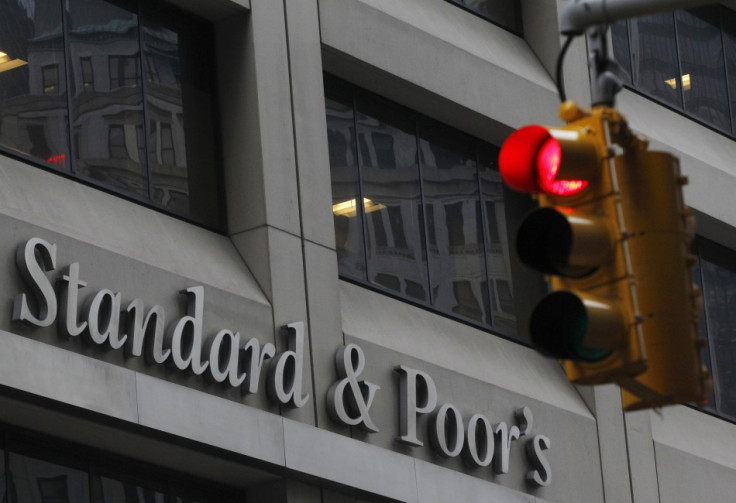 Standard & Poor's downgraded three major banks - Barclays, Credit Suisse, and Deutsche Bank - over tighter financial regulations, economic uncertainty in Europe and elsewhere, and rising litigation risk.
S&P knocked all three down a notch to A, with a stable outlook.
"A large number of global regulatory initiatives are increasingly demanding for capital market operations, in our opinion," said the S&P statement.
"These include higher capital requirements and moves to reduce funding and liquidity mismatches, and a narrowing of the scope of business activity or ring-fencing of some business lines.
"As a result, we believe there will be fewer or less attractive business opportunities for regulated and systemically important banks, including the four covered in our rating action today."
S&P continued: "The global economic environments that these large banks operate in are showing signs of future turbulence, potentially fuelling volatility in their earnings. We also note the uncertain side effects associated with weak economic growth globally, especially slower growth in China."
Regulators around the world are forcing banks to shore up cash, in order to provide a bufferzone to steel them against any future financial catastrophe, as well as mitigating the risk of another round of bumper government bailouts.
S&P highlighted the US Federal Reserve's proposals on foreign-owned banks which suggest that these firms adhere to higher capital ratio requirements.
In the UK, officials are considering the ring-fencing of retail and investment banks, in order to shield ordinary depositors from the risks of "casino" banking.
Stagnation across European economies, many of which are still mired in recession, has hit demand and activity across the area, limiting the growth potential of the continent's banks as they seek to rebuild revenues post-crisis.
The EU is drafting a financial transaction tax and a cap on bankers' bonuses, which S&P said could also hit revenues.
"We believe that it is increasingly clear that authorities do not want to provide support to benefit investment banking operations, but rather traditional financial intermediation, meaning taking customer deposits and financing the real economy," said S&P.
"However, in our view, the risks to each bank's domestic economy are still too large to allow any of the banks in today's rating actions to be seen as operating without the potential for regulatory capital or liquidity support.
"Therefore, we do not expect to remove the associated notches of support from the banks' ratings in the near term."
Deutsche Bank and Credit Suisse would not comment on the S&P announcement, while Barclays is yet to respond to IBTimes UK's request for a statement.