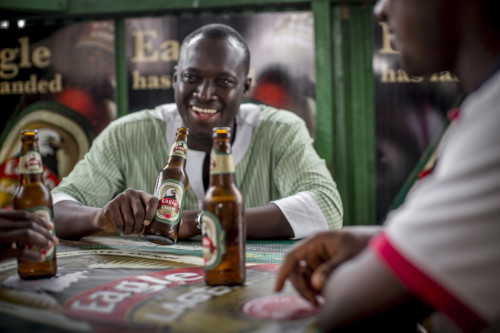 SABMiller, the world's second largest brewer, has revealed that it will create 400 new jobs after it ploughs $110m into expanded project in Nigeria.
The maker of Peroni Nastro Azzurro and Grolsch said in a statement that the capacity expansion work has already commenced in Nigeria and is due for completion in the first quarter of 2015 after being originally commissioned by the President of The Federal Republic of Nigeria Goodluck Jonathan in August 2012.
"We have made significant investments over the past five years in Nigeria and this announcement demonstrates our ongoing commitment in the country," said Simon Harvey, SABMiller Nigeria Managing Director.
SABMiller originally made an initial investment of over $100m (£60.2m, €73.4m) in the Onitsha brewery, making it the largest single investment in Anambra State for almost 20 years but due to the growth of its brand Hero Lager, it has decided to inject another $110m into the project.
The investment will triple its current annual capacity from 700,000 to 2.1 million hectolitres.
SABMiller is the latest in a line of companies that is concentrating on emerging and frontier markets for sales growth.
Only two days ago, the company revealed it continues to be dogged by weak consumer sentiment in Europe and North America.
However, beer lager sales in Africa have risen 6% for the quarter ending 31 December 2013. Latin America also posted a 2% rise in sales while China beer lager purchases surged by 13% for the same period.