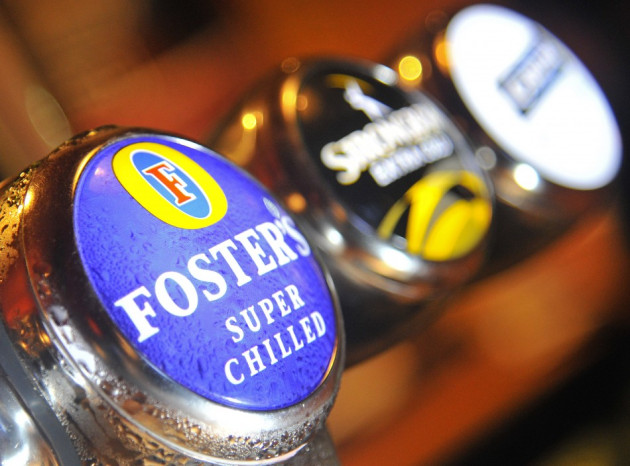 SABMiller plc, the world's second largest brewer, said group revenues grew by 17 percent year-on-year in the third quarter.
The brewer, which owns the Foster's, Peroni and Miller Lite brands, reported global lager volumes rose 2 percent in the three months ending in December. China volumes at its CR Snow joint venture fell 3 percent.
"Overall, financial performance for the quarter was in line with our expectations," the company said in a trading statement published on its website.
Lager sales volumes across Latin America were up 7 percent on the year before, while Africa saw 4 percent growth.
SABMiller's European lager sales grew by 1 percent in the third quarter, though sales of the alcoholic beverage in the Asia Pacific region dropped by 1 percent.
Overall, group lager sales were up 2 percent, while soft drinks volumes grew by 3 percent.
The company has 200 beer brands and employs 70,000 staff across 75 countries and derives over two thirds of its profit from fast-growth emerging markets.
In its 2011/12 financial year, SABMiller reported EBITA earnings of $5.6bn (£3.5bn, €4.2bn).
SABMiller shares rose modestly in London trading to change hands at 2,980.5 pence each. The shares have risen more than 25 percent over the past year and touched an all-time high of 3,000 pence earlier this month.