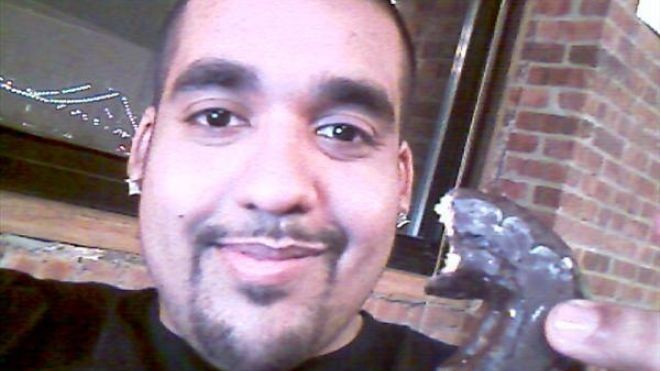 At 11am on Tuesday (27 May) in front of Judge Loretta Preska in the Southern District of New York, Hector Monsegur, (aka Sabu) will finally be be sentenced for his part in cyber-attacks against companies like Sony, Visa and Mastercard.
This will be the seventh time Monsegur has been scheduled to be sentenced for his crimes with the government seeking postponements on the previous six occasions as they were not finished working with Monsegur yet.
However, after the filing of a report by the FBI on Friday, it seems as if Monsegur will finally learn his faith on Tuesday.
Extraordinarily valuable
The United States Sentencing Guidelines say that Monsegur should serve a sentence of between 21 and 27 years for the crimes he has pleaded guilty to, but the probation service has recommended "a sentence of time served" because Monsegur's "cooperation was extraordinarily valuable and productive."
Monsegur was arrested in June 2011 and "immediately agreed to cooperate with law enforcement" in order to help them identify his fellow members of hacktivist group Anonymous and off-shoots LulzSec and Internet Feds by providing "unprecedented access" to "a tightly knit group of hackers."
As well as admitting the crimes he was accused of, Monsegur detailed crimes dating back to the 1990s, some of which the FBI didn't have any knowledge of or didn't have sufficient evidence to charge him.
In August 2011, Monsegur appeared in court and pleaded guilty to nine counts related to computer hacking; one count related to credit card fraud; one count of conspiring to commit bank fraud; and one count of aggravated identity theft.
Number one cybercriminal target
Since that data Monsegur has been working consistently with the FBI apart from a seven month period between May and December 2012 when he was jailed "because he made unauthorised online postings."
The report states: "Monsegur's consistent and corroborated historical information, coupled with his substantial proactive cooperation and other evidence developed in the case, contributed directly to the identification, prosecution and conviction of eight of his major co-conspirators, including Hammond, who at the time of his arrest was the FBI's number one cybercriminal target in the world."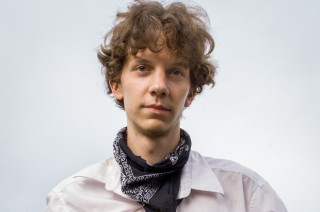 Hammond is Jeremy Hammond (left), who Monsegur helped to trap and who is currently serving 10 years in jail for his part in the attack on global intelligence gathering company Stratfor.
Monsegur was also put to work to help confirm the identities of the five other core members of the LulzSec hacking crew.
Three of the six core members of LulzSec were UK citizens and were sentenced in May of last year. Jake Davis (aka Topiary), Mustafa Al-Bassam (aka T-Flow) and Ryan Ackroyd (aka Kayla) are all now free.
A fourth, Darren Martyn, (aka Pwnsauce) was arrested by authorities in Ireland, and subsequently received a sentence of probation and a fine. The final member of LulzSec, known as Avunit, remains unknown.
The report also says that Monsegur helped gathered evidence that exposed a particular subject's role in soliciting cyber attacks on a foreign government - though this has yet to result in any prosecutions.
A report earlier this year however suggested that Monsegur was being used to direct other hackers to attack thousands of foreign websites to steal sensitive data, including details from websites of governments in Iran, Syria and Brazil.
Threats against his family
As well as helping to identify his former Anonymous collaborators, Monsegur used his trusted position within the hacking world to learn about new vulnerabilities before passing on this information to the FBI, a practice it estimates was able to "disrupt or prevent at least 300 separate computer hacks."
Among the vulnerabilities discovered by Monsegur were ones targeting a water utility for an American city, and a foreign energy company.
In March 2012, and following the arrest of some members of LulzSec, Monesgur's role as an FBI informant was made public and while the FBI said it acted as a deterrent throughout the hacking community, it led to threats against Monsegur.
During the course of his cooperation, the threat to Monsegur and his family became severe enough that the FBI relocated Monsegur and certain of his family members. Indeed one of his relatives was involved in a physical altercation regarding Monsegur's cooperation.
The report says Monsegur was repeatedly "approached on the street and threatened or menaced about his cooperation once it became publicly known."
Monsegur was also harassed by individuals who incorrectly concluded that he participated in the Government's prosecution of the operators of the Silk Road website.