J Sainsbury's Profits Rise as Market Share Reaches Decade-High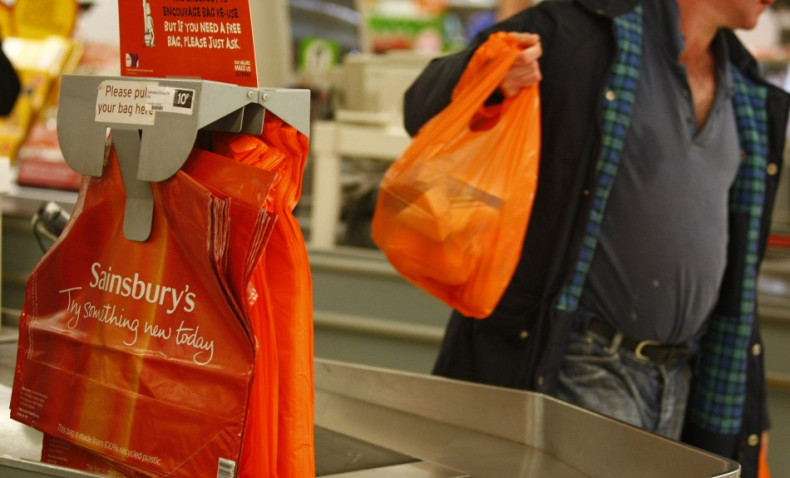 J. Sainsbury plc continued to test the market leadership of its rival Tesco with a solid rise in first half profits led by its online and smaller retail business.
Britain's third-largest supermarket chain posted a 5.4 percent rise in profits Wednesday, the company said in a statement, taking the half-year pre-tax bottom line to £373m. Sales for the period, which include petrol revenues, grew 4 percent to just under £13.4bn. The figures extend the group's run of 31 consecutive profitable quarters of profitability and mark a stark contrast to the rare profit decline posted by Tesco for its half year period last month.
Its market share also grew to 16.7 percent, the statement said, Sainbury's highest in a least a decade. The company also lifted its dividend by 6.7 percent to 4.8 pence per share.
"Whilst the wider economic situation remains challenging, we are well positioned to help our customers Live Well For Less. Our long-standing consistent strategy, combined with our customer insight and strong value-driven culture, will continue to deliver for customers, colleagues and shareholders," group CEO Justin King said in the company's interim statement. "We continue to succeed by remaining focused on delivering quality products, best-in-class service and value for our customers, without compromise. Brand Match, Nectar and our highly targeted coupon-at-till all reinforce our price competiveness." for Tesco.
Online sales are growing at an annual rate of 20 percent, the company said, with orders exceeding 165,000 each week. "Our convenience business is expanding by one to two stores each week and is enjoying almost 20 per cent year-on-year growth. Sainsbury"s Bank continues to make strong progress, with our share of joint venture post-tax profit up from £7 million to £12 million," the statement said.
Sainsbury's shares fell 1.5 percent in the opening hour of London trading to change hands at 341.8 pence each. The shares have risen around 13 percent so far this year, compared to a 22 percent decline for Tesco.