A Google Chromebook made by Samsung is the best-selling laptop on Amazon, hinting at a bright 2013 for the budget laptop platform.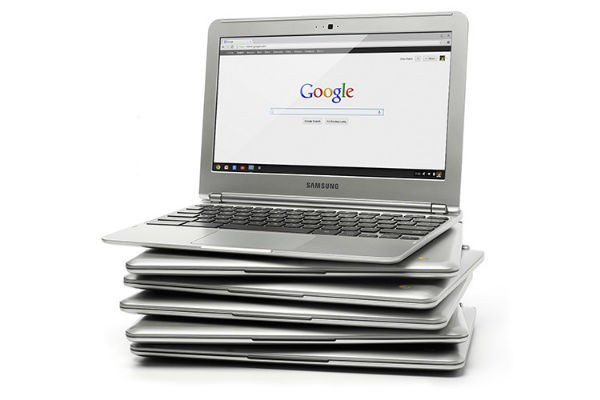 Google launched the first Chromebook at its Google I/O conference in May 2011, but the new type of laptop didn't really capture the public's imagination. The second generation of Chromebook however seems to be doing a lot better.
Amazon's recently updated best-selling laptop chart lists Samsung's 11in Chromebook as number one in the US, while in the UK, the same laptop comes in second place. The combination of low price (the Samsung laptop costs just £229) and fast boot times mean these devices are attractive to consumers.
Chromebooks run Google's Chrome OS which is designed to be used while connected to the internet. No applications are stored locally but instead reside on the web, meaning the laptops are not much good without an internet connection.
Google has been very quiet about sales figures for its Chromebooks, which are manufactured by Samsung and Acer. Unlike pronouncements about its Android install base, Google has said very little about Chromebooks sales, indicating that so far sales have been far from encouraging.
Reveal
However, while Amazon doesn't reveal how many Chromebooks it has sold, seeing the Samsung laptop at the top of the best-selling laptops list is something of a surprise for many.
It could be argued that this will be a seasonal blip, as the low price of the Chromebooks could have made it an appealing present for many people, especially when compared to Windows 8 laptops. Google is looking to target the enterprise sector, playing up the cloud computing power of Google Apps and of course the low cost of the laptops.
However IT managers are unlikely to be placing their orders on Amazon, and so this could indicate that consumers are also considering the platform as a credible alternative to Windows and Mac OS X.
Looking elsewhere on the best-selling list, in the UK the chart is dominated by Windows 8 laptops, with no Apple laptop appearing in the top ten. In the US however, both the 13in MacBook Pro with Retina Display and the 13in MacBook Air make an appearance in the top five.
Microsoft's own Surface is also included in the UK list at number five, despite the fact that it is ostensibly a tablet.