Electronics giant Samsung is under investigation by local authorities after a tank of hydrofluoric acid leaked at a facility in South Korea, killing one employee and hospitalising four others.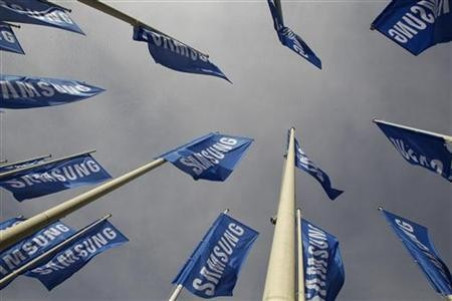 Police and environmental officials are looking into the accident which occurred last night, 27 January at 11pm local time (2pm GMT).
Initial reports from AsiaE, translated by The Verge, said that 10 litres of hydrofluoric acid had leaked from a 500 litre tank housed in a semiconductor plant in Hwaseong. However, workers at maintenance firm STI were not notified of the leakage until the next day, 3pm local time (6am GMT) an hour after an employee had apparently died from exposure to the chemicals.
South Korean news outlet Yonhap has since reported that the deceased employee was wearing a gas mask but not a regulation hazard suit at the time of the leak. The four hospitalised employees, who have since made a full recovery, were wearing gas masks and hazard suits.
A statement from STI maintenance, also published by The Verge explained that the leak was originally believed to be "minimal" and that plant workers tried to prevent it by covering the damaged tank with a plastic bag.
Korean police officials have said that the manager of the Hwaseong plant will be prosecuted if it is found that the employee died due to a "lack of management and guidance from the company [Samsung]."
Samsung has issued an official statement to IBTimes UK, offering condolences to the workers' family members and explaining that it will be investigating the leakage:
"A small amount of diluted hydrofluoric acid leaked during maintenance at one of the chemical supply systems at the Hwaseong site," a Samsung spokesperson said. "Five contract workers at the scene were sent to hospital for treatment. Four of them have been discharged, while one worker died due to complications.
"Samsung would like to offer its deepest condolences to the deceased contractor and his family. The situation has been contained and Samsung will be investigating the circumstances of this unfortunate incident."