The Samsung Galaxy S2's price has dropped after the release of new flagship smartphone Galaxy S3. Its contract deals have been "heavily discounted" with line rental prices falling over the past couple of weeks, according to News Broadcast. Users can grab their free phone on T-Mobile network for just £15.50 per month. The deal offers 100 minutes of calls every month, unlimited texts every month and 250MB of internet allowance.
Users can enjoy the deal by just paying £15.50 per month on a 24-month contract. It is reportedly the cheapest deal which also comprises a free phone; next comes an offer from O2 carrier priced at £18.50 a month.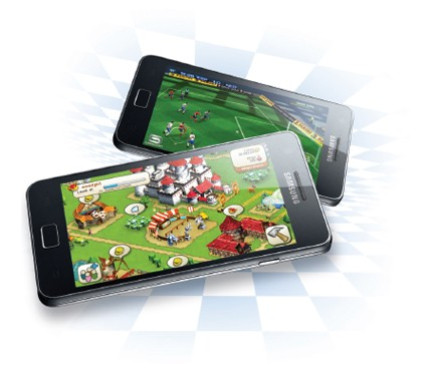 Apart from £15.50 per month deal, users can avail of 50 minutes of calls and 250 texts every month, 1.50GB of internet allowance with a free handset all for £21 per month.
"If you're looking for a very capable Samsung phone and not in need of the very latest technology such as eye movement tracking, quad-core processing and extra, gimmicky camera features then the 'Phone of the Year 2011' Galaxy SII is a great device that still competes very well in the market," elaborates News Broadcast. The smartphone has made huge sales and drawn great reviews from users worldwide. It has been the Korean giant's best-seller which has generated 20 million units in its first 12 months of sale.
The Samsung Galaxy S2 comes with a 4.3in Super AMOLED Plus capacitive touchscreen with a resolution of 800 x 480 pixels. It is covered with a Corning Gorilla glass and TouchWiz 4.0 User Interface. It runs on Android 2.3 (Gingerbread), which can be upgradable to Android 4.0 Ice Cream Sandwich (ICS).
T-Mobile has made an announcement about the Android 4.0 ICS upgrade for the Galaxy S2 according to Android Authority. The tweet suggests that Android 4.0 ICS will arrive on Galaxy S2 via Samsung Kies starting 11 June.