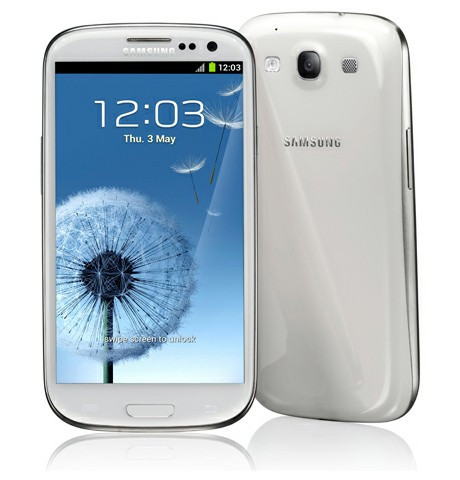 Samsung's flagship smartphone hasn't yet seen the light of day on US soil but prices are being slashed across carriers. The Galaxy S3 is now available at a discounted price of $149.99 (with an AT&T contract), through special offers from Target and Amazon Wireless.
According to Tech Radar, existing AT&T users can buy the 16GB Galaxy S3 model for $149.99 from either Target or Amazon Wireless - as part of a contract upgrade. New AT&T subscribers, meanwhile, are also offered discounts, albeit at a slightly lower rate. They can buy the new smartphone for $189.99, along with the carrier's service plan.
Although neither retailer has announced a deadline for this offer, Target listed the device as being on sale on 15 June and were reportedly the first to offer the deal on a new two-year contract with AT&T.
The US version of the smartphone will launch on all four major carriers - Verizon, AT&T, T-Mobile and Sprint - and the device is expected to support both 4G LTE and HSPA+ 42 networks. Prices are expected to vary across cellular carriers with a minimum starting price of $199.
Amazon Wireless has listed the phone as backordered while Target promises to ship by 28 June. The official US release date for the Galaxy S3 actually varies across cellular carriers. The latest rumours hint at Verizon Wireless releasing the phone on 9 July.
"The U.S. launch of the Galaxy S3 is the most anticipated launch of the year. As promised, we are delivering the 'next big thing' for U.S. customers and across major carriers," explained Dale Sohn, president of Samsung Telecommunications America, according to Christian Post, adding, "Galaxy S3 introduces new technological innovation and takes sharing to the next level."
The US variant of the smartphone will receive Qualcomm's dual-core S4 chip that will replace the Exynos quad-core unit in the international version. The other change is that the RAM for the US version has been increased to 2GB from the 1GB on the international version. All other specifications will be the same, including a 4.8-inch HD Super AMOLED display, a 2100mA battery and Android 4.0 (Ice Cream Sandwich) OS.
Watch the Galaxy S3 Official TV Commercial Below: