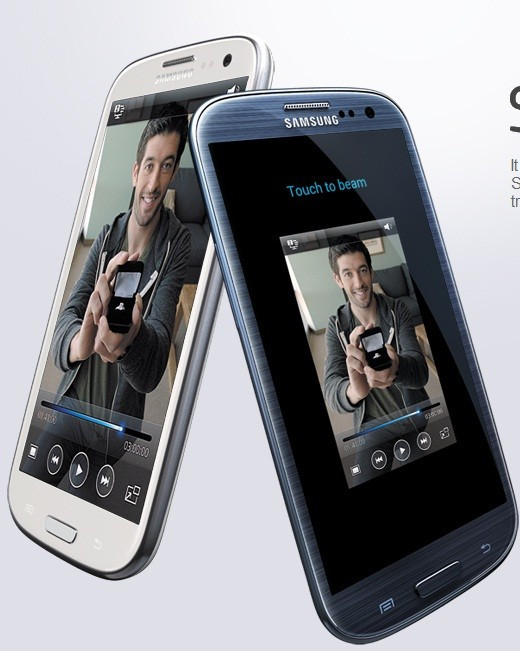 The Samsung Galaxy S3 has been the most desired gadget and reportedly figures on the must-have list of tech fans. But quite a few customers in the UK could be disappointed with the delay in the availability of the Galaxy S3 handset. It has emerged that customers who pre-ordered the Galaxy S3 white 32GB model as well as 16GB/32GB Pebble blue models may not get their smartphones when they officially go on sale on 30 May, according to Phones Review.
"All customers who pre-ordered the white 16GB version of the Samsung Galaxy S3 should expect to receive their new phone on the UK launch date, 30 May," said Vodafone spokesman to Pocket-Lint.
The spokesman said they were working hard to ensure that buyers got the device as soon as possible. Customers will be directly intimated about their order's status. It is uncertain as to when customers could lay their hands on the device, but it is reported that it might take two to four weeks.
Speculation is rife that the reason behind the delay could be an issue over the back cover of the Galaxy S3 pebble blue version.
According to Clove, the Galaxy S3 marble white and pebble blue stocks have been delayed. "First stock is expected to arrive week commencing 5 June, but this is still to be confirmed," claims Clove.
"We are contacting you today regarding your order for the Samsung Galaxy S3 in Blue. News from Samsung has confirmed a delay in the arrival of the first stock. This has been delayed until what we understand to be next week, but this is still to be confirmed. Your order will be held in preparation for the stock arriving and as soon as it does, your order will be shipped and a notification sent to you by email. Please be aware that this delay is outside of our control and stems from Samsung. We are simply passing on the most accurate information we have. It is in our interest to ship orders as soon as we can and we would love to ship yours sooner if we could," read a retailer e-mail, according to Slash Gear.