Unveiled alongside the Note 10.1 and coming in seven and 10-inch versions, the Galaxy Tab 2 takes a different tact to its predecessor, targeting the mid-to-low end of the tablet market, below are our opening impressions.
Tech Spec
Not the premium, mind blowing tablet everyone expected, the Galaxy Tab 2 is a minor update, housing some pretty mediocre tech. Powered by a 1 GHz dual-core processor that's backed up by 1GB of RAM, the device will not match quad-core devices like Huawei's 10-inch MediaPad in speed.
Being blunt, while the device is faster than its predecessor it didn't give us the same greased lightening feeling we've felt playing with quad-core devices. This underwhelment was later added to when we got a look at the device's 3-megapixel rear facing and VGA front facing snappers. Honestly speaking, there are already tablets - including the Galaxy Tab 2's predecessor - that have better camera spec than this.
In terms of storage the device will be available in eight, 16 and 32 GB versions - though storage will be upgradable on the smaller device via the unit's microSD slot. Though we didn't get a chance to do a full test, the Galaxy Tab 2's battery should be reasonable, with the 7-inch model housing a Li-ion 4,000mAh and the 10-inch a Li-ion 7,000 mAh battery.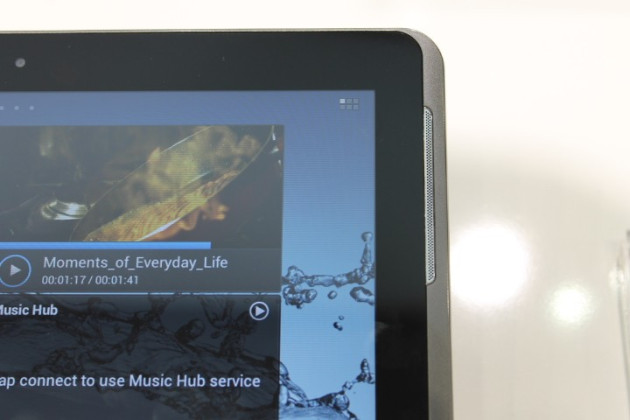 Look and Feel
One thing we did like - and have always liked about Samsung's Galaxy Tabs - was the devices' look and feel.
The decision to release the device in both 10 and 7-inch variants was a wise one, with each feeling bespoke to a specific market. Weighing just 345g and measuring in at a tiny 193.7 x 122.4 x 10.5mm, the 7-inch model felt suitably handbag, or coat pocket sized.
Running in tandem, weighing 588g and measuring in at 256.6 x 175.3 x 9.7mm, the 10-inch Galaxy Tab 2 felt like a good size for media and home use, with videos loading quickly and looking suitably large on its 10-inch screen.
Operating System
Luckily, one corner Samsung hasn't cut in the name of cost-saving is the tablet's operating system. Both the seven and 10-inch versions will be released running Google's latest Android 4.0 operating system, better known as Ice Cream Sandwich.
Hosting a more user friendly interface, face unlock and a host of other new features, Ice Cream Sandwich is, for lack of a better word, awesome. Those who have used Honeycomb will feel instant relief, with the OS increasing integration between tablet and phone, streamlining and refining the Android experience.
That said, it's worth noting Samsung has made its own additions to Ice Cream Sandwich, loading the tablet with its own apps, features and widgets. While this isn't a bad thing - as many of them are actually quite good - it could confuse people used to using a competitor's home grown apps.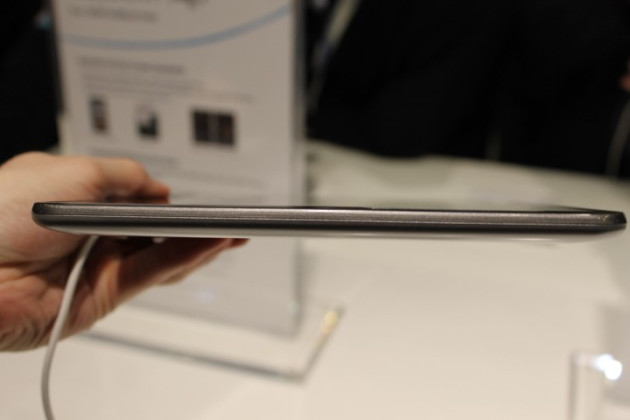 Release Date and Price
Set for release later in 2012, while Samsung hasn't given specifics, the unit's price is expected to be one of its biggest selling points. In our tour of Samsung's MWC booth, when asked about the price - specifically whether it would match the $199 Amazon Kindle Fire - the Samsung representative confirmed the cost would be competitive and affordable.
Were Samsung to take a page out of Amazon's book and drastically cut the Galaxy Tab 2's price, it would be no bad thing. The UK is woefully short of affordable Android tablets with Amazon choosing not to release it's popular Kindle Fire tablet.
Check back at the International Business Times UK later in the year for a full review.