Southington, a town in Connecticut, has cancelled its plans to collect and destroy violent games, stating that it has already succeeded in raising attention.
Originally planned to raise awareness of violent videogames following the shooting at Sandy Hook elementary school in December, the plan to collect and dispose of offensive media has been scrapped by activism group SouthingtonSOS, which told Polygon that its goals have already been accomplished.
Dick Fortunato, a spokesman for SouthingtonSOS said the group had "succeeded" already:
"Our mission was to create strong awareness in Southington for parents and families and citizens and children," said Fortunato, "and we accomplished that. Our other objective was to promote discussion of violent video games and media with children and with the families at the home. And we've accomplished that in spades.
"We succeeded in our program," he added.
Backed by the Southington Chamber of Commerce, SouthingtonSOS originally planned to offer citizens $25 gift certificates in exchange for their violent games, films and CDs, which the group would collect for "permanent disposal."
In a statement, SouthingtonSOS said its mission was to create "a greater proactive public awareness response" explaining that "there is ample evidence that violent video games, along with violent media of all kinds has contributed to increasing aggressiveness, fear, anxiety and is desensitizing our children to acts of violence including bullying."
However, the original plans to distribute certificates would "create an unnecessary amount of logistical details for us" said Forunato and the group is now planning instead to give honorary certificates to parents who have spoken with their children about the effects of videogames.
In another prepared statement, published by Polygon, SouthingtonSOS wrote:
"After just one week, we are pleased to announce that awareness has been raised significantly, thanks to the support of the media and widely disseminated e-mail communications within our community through our local SouthingtonSOS member organizations. The result has been a swift, positive and supportive response of parents, young people and the general population of our community.
"Our mission now continues as a work in progress in the hands of a very caring Southington community."
Response
In response to the group's original plans, Christopher J. Ferguson, the chair of the Texas A&M International University's department of psychology and communication said that there was a risk "in focusing people's attention on the wrong thing."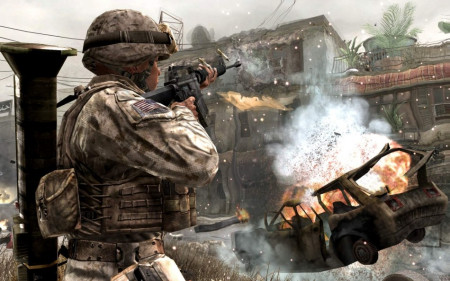 In an email sent to SouthingtonSOS, and republished by Polygon, Ferguson said that destroying games carried a "real risk":
"Don't get me wrong, I am fully aware you are trying to do what you think is best," said Ferguson "but there is real risk in focusing people's attention on the wrong thing, as well as contributing to historical patterns of 'moral panic' that tend to surround new media.
"I'm very appreciative of the sincerity of your group, but at the same time I've been concerned about some of your public statements linking video games to bullying and youth aggression which do not accurately reflect the science," Ferguson continued. "As a scientist, when we see that someone is saying something that isn't scientifically true, ethically we're supposed to take some time to try and speak with them and point that out to them...I've done a number of peer-reviewed articles myself on the topic, and have found no evidence linking video game violence to bullying or any other forms of youth aggression or violence."
Ferguson also spoke directly to Polygon:
"It's classic moral panic," he said. "Whenever we have a traumatic event like this historically, going all of the way back to the Greeks, people tend to blame the media. It makes us feel like we know what happened and that we can fix it. It's very easy to get society to focus on the media as a bogeyman.
"I do worry this is going to represent a step backwards in our understanding of youth violence, rather than a step forward," Ferguson continued. "It's going to do kind of what Columbine did. It kind of distracted us from real issues and doing anything helpful."
As reported by Games Industry International, American Vice-President Joe Biden has arranged to meet representatives of the videogame industry, as well as members of the National Rifle Association to discuss potential changes in policy that would help stem youth violence.