Billion-pound startups will spawn London's own PayPal Mafia of multi-millionaire entrepreneurs ready to share their knowledge and wealth with the next generation, says SAP Ventures boss and venture capitalist Nino Marakovic.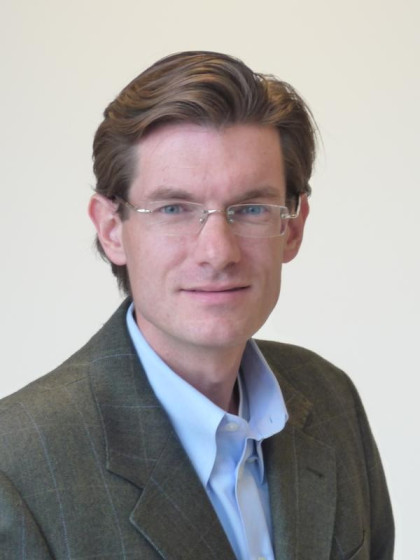 Although the results of Tech City are yet to reach the billion-pound status of Silicon Valley's most successful startups, Marakovic says the technology hubs of London and Europe are on the up - and this growth is very different to the dot com bubble of the late 1990s.
"In general I think there are some real differences in the dynamics at work here than there were 10 or 13 years ago", the SAP Ventures chief executive and managing director tells IBTimes UK.
"If you see how little money it takes to build a product, it's never been as capital efficient as it is nowadays - the availability of fundamental building block technologies...you can start to build a startup with very little money...because it's cheap to start, this leads to more people starting."
Hungarian-born Marakovic says this ease of starting companies with very little investment - together with advances in both consumer and enterprise technology which make him "giddy with joy" - and a growing entrepreneurial spirit is causing "significant company creation."
PayPal Mafia
Although accepting that successful startups can provide a small group of founders and staff with a comfortable living, Marakovic wants to sniff out the billion-pound blockbusters - the Facebooks and Googles of this world - which he says will spawn many new companies in the same way PayPal and the so-called PayPal Mafia have done in Silicon Valley.
"[When a company sells for a big profit] you have a set of employees who are incredibly wealthy, who can play the game - whether it is to do it all again or invest money themselves. In the US you have PayPal and the PayPal Mafia who all basically went on to become CEOs of LinkedIn and many others, and became very prolific angel investors."
The PayPal Mafia includes Tesla and SpaceX founder Elon Musk, early Facebook investor Peter Thiel, YouTube co-founders Steve Chen and Jawed Karim, LinkedIn founder Reid Hoffman and Yammer founder David Sacks.
Marakovic continues:
"So PayPal isn't just an interesting case for success, but you create a whole ecosystem of companies founded by those founders...so that one turned into 100 times the effect. For that reason I think you want to have some significant outcomes because of the secondary and tertiary effects that they bring with them."
Tech City vs Silicon Valley
But this level of success doesn't happen overnight, and when it comes to angel investment and seed funding, the UK and Europe still lag some way behind the mature market of the US, where Silicon Valley is a more proven success than London's Tech City.
Through a "vibrant angel investor community" Marakovic says gaining money to fund startup development in the US is easier than ever, but British entrepreneurs are, for now, "still stuck with friends and family and [personal] money to really kick something off early on, until you have enough proof points to attract investors."
But the tide is turning. Success stories like Huddle, Wonga and Mind Candy are starting to give London and Tech City a stage to compete on against the US, and Marakovic reveals he and SAP Ventures are keen to invest here as a result - more so than ever before.
"We're very eager to invest in Europe and in the UK. We historically invested maybe 15% of our investments in Europe over the last 15 years but I certainly hope to grow that significantly...we have one partner here in London and we're hoping to grow that over time."
Education 2.0
Sustaining the momentum created by Tech City success stories and the appeal of the entrepreneurial lifestyles of Zuckerberg and Musk will soon rely on a change in education, where everyone from schoolchildren to the recently-unemployed looking for a new career can learn how to code and create a startup. Marakovic claims 'Education 2.0' is the answer:
"I think you will see a fundamental transformation of education going forward - I think that the system has failed to adjust quickly enough to a new set of circumstances and has in many ways taught generations of students things that are marginally helpful and not necessarily the most useful."
Marakovic explains the benefits of hiring what he calls 'general athletes', or graduates who are intelligent and can be moulded into a particular role, rather than already having a certain skill set:
"I'm a big believer in training general athletes, train people how to think then gain the specifics afterwards. I hire the general athlete and when I find someone who is super smart and has the right ingredients then I will help train them to be the main expert I need them to be - that's my general predisposition."
Giddy with joy
Finally, I ask Marakovic to look ahead and, noting his grey plastic Fitbit monitor worn alongside a gold Rolex, I suggest the surging wearable technology industry.
An investor in Fitbit, the venture capitalist says the wearable tech sector is "super interesting":
"I've been looking at the space for about two years and I think it could well fundamentally revolutionise and change the way we interact with both computers and the way that we learn about ourselves...I think it will propel medicine and treatment into a whole new direction....it's a huge opportunity for global computing."
From consumer tech to enterprise, wearable fitness trackers to big data and the cloud, Marakovic says the breadth of innovation is what excites him about investing in the technology space. "I'm so excited right now because I feel like so many things are happening at the same time...there are so many disruptive trends right now that I'm giddy with joy."