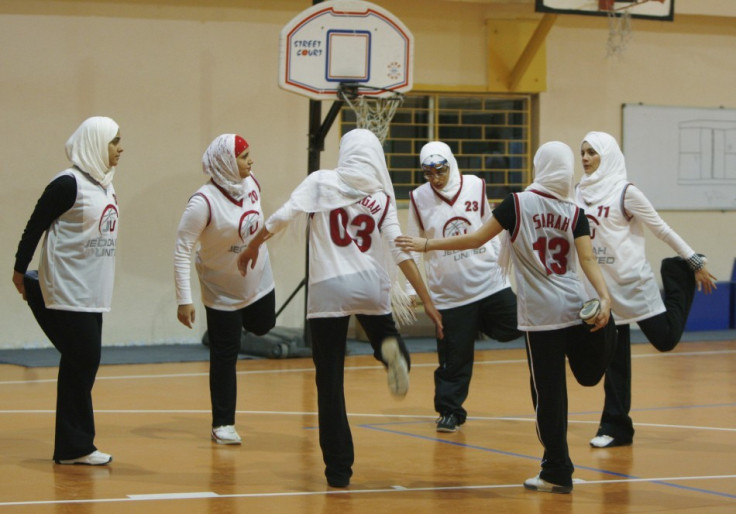 Saudi Arabia agreed to send women athletes in the upcoming London Olympics for the first time, following international criticism over the country's gender discrimination.
"The Kingdom of Saudi Arabia wishes to reaffirm its support for the sublime meanings reflected by Olympic Games and the cherished values of excellence, friendship and respect that they represent," the Saudi Embassy in London said in a statement.
Human rights group have urged the International Olympic Committee to bar Saudi Arabia from the Games as it failed to ever enter female athletes in it.
In the ultra-conservative Gulf Kingdom, authorities closed private gyms for women in 2009 and 2010.
Saudi female activists have recently called on women to "get behind the wheel" and revive a campaign to defy a ban on female drivers.
The decision was taken earlier this month but delayed due to the death of Crown Prince Nayef, the heir to the throne.
The country's only female participant to qualify for the games is likely to be equestrian contestant Dalma Malhas, who scored third at the 2010 Singapore Youth Olympics.
Although not nominated by her country, she received an invitation from the International Olympic Committee (IOC).
Along with Saudi Arabia, Qatar and Brunei will see female athletes representing their country for the first time.
Qatar will send shooter Bahia al-Hamad, swimmer Nada Wafa Arakji and sprinter Noor al-Malki.
Brunei will be represented by 400 hurdler Maziah Mahusin.
In April, the head of Saudi's General Presidency of Youth Welfare said that the country would not stop women from competing but they would not have official government endorsement.
The executive director for Human Rights Watch (HRW) released a statement earlier this month encouraging the kingdom's ruling class to allow women to take part to the Games.
"The Olympics launch in a month and Saudi Arabia stands alone in the world banning women from sport," Ken Roth said. "By refusing to allow women on their national team, Saudi Arabia violates the Olympic Charter. London 2012: Don't let Saudi Arabia play unless their women can!"
The Olympic Charter says that "the practice of sport is a human right. Every individual must have the possibility of practicing sport, without discrimination of any kind. [Any] form of discrimination with regard to a country or a person on grounds of race, religion, politics, gender or otherwise is incompatible with belonging to the Olympic Movement."