Scorpion season 2 premiere: Producer teases Walter and Paige's first 'conscious' kiss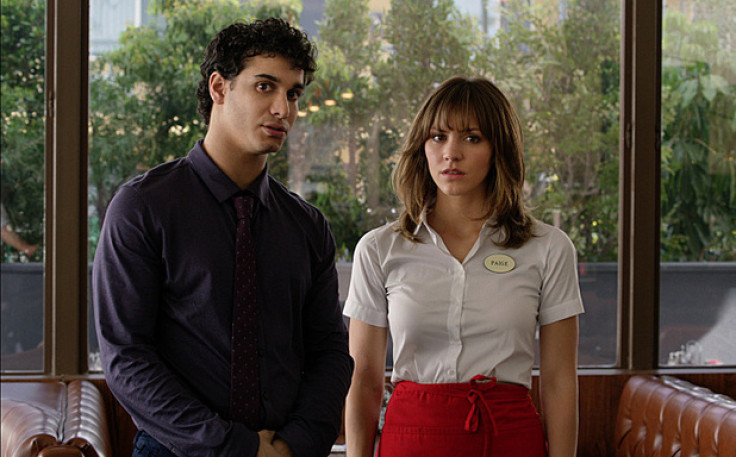 Scorpion season 2 premieres on 21 September where Paige and Walter will get their first 'conscious' kiss.
The season 2 opening episode is titled Satellite Of Love, where the team will handle a new case.
According to a TVLine report, "In the second season premiere, the new Director of Homeland Security Adriana Molina (guest star Alana De La Garza) reunites the team when a nuclear powered Russian satellite is knocked out of orbit and must be diverted before it detonates over Southern California."
Other than the nuclear crisis, Walter and Paige will have to deal with love issues of their own as the description states, "Paige and Walter must face their feelings for each other when hospital footage reveals that Paige kissed him."
The season 1 finale saw Walter getting struck in a car on the side of a cliff and later being saved by his Scorpion team. But the pilot season ended with Paige admitting that she has feelings for Walter and also kissed him while he was asleep in the hospital.
Executive producer Nicholas Wootton told TV Guide that Walter will soon learn of Paige's actions, and they will work toward "a much more cognizant kiss between the two characters. We're going full conscious on this one."
The report also states that Sylvester's love life will be a tough one, knowing that his girl is dying, but he'll also be put into a position that will be outside of his comfort zone in many ways.
Meanwhile, Walter will have his first-ever (out of Scorpion) friend named Ray, played by Alias' Kevin Weissman.
Creator Nick Santora said, "He's a guy who gets nailed for a nonviolent misdemeanor now and then. He's more of a nuisance criminal, has a heart of gold, lives in his '72 Gremlin. At first [Walter] can't stand the guy, but then he's gonna become buddies with this guy."
© Copyright IBTimes 2023. All rights reserved.