Scorpion, loosely based on the life of computer expert Walter O'Brien, will return with its second season on 21 September on CBS.
The stars of the series, including Elyes Gabel, Robert Patrick, Katharine McPhee, Eddie Kaye Thomas, Jadyn Wong, and executive producer Nicholas Wootton stopped by at the 2015 San Diego Comic-Con to discuss season 2.
The premiere episode of the show would feature a cameo from rock star Gene Simmons it was revealed. Scorpion season 2 will return with a 90-minute mega-episode and the show's executive producer teased: "It's going to be an incredible, big big episode for us."
He also said that McPhee, the former American Idol runner-up, might sing again this season.
"Last night, we were saving Los Angeles from an atomic bomb," star Eddie Kaye Thomas told TVLine, which implies that the cast have already started filming for season 2.
Eddie also spoke about Toby and Happy's relationship on the show. The actress said, "They can stop a bomb but can't hold a relationship."
The bond between Happy Quinn and Toby Curtis is not strong in the beginning of the show, as they are always disagreeing and arguing. However, they eventually become best of friends, and care about each other immensely. They even shared a kiss in episode 18 on season titled, Once Bitten, Twice Die.
The report further suggests that the second season will pick up a few months after the events of the season 1 finale.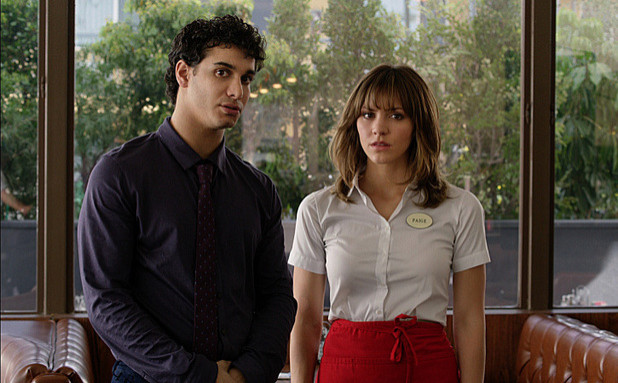 "We've been back to work three days, and we're already out of our minds," McPhee teased, as the actors discussed the aftermath of Walter and Paige's romantic misses at the end of last season.
Thoughts of Walter "have been brewing" in the former waitress' mind when the drama picks up a few months after the events of the season 1 finale, she added.
Wootton had previously explained that the upcoming season will dish out more arcs and less standalone episodes.
"I think what we may have going into next season is more arcs," Wootton told Assignment X. "We'll be able to look at an entire template and we'll be able to plan those things out a little bit more than we did this year, because we really only had the first thirteen planned, and then we moved on once we knew that was coming up."
Scorpion stars Gabel, Katherine McPhee (Paige), Eddie Kaye Thomas (Toby Curtis), Jadyn Wong (Happy), Ari Stidham (Sylvester), Robert Patrick (Gallo), and Riley B. Smith (Ralph).
Watch the full interview of the Scorpion cast below: