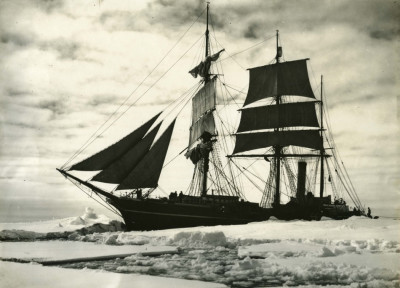 An exhibition has opened to celebrate the centenary of the last expedition of Robert Falcon Scott and his team - when they were beaten in the race to the South Pole and died trying to get home.
Scott's Last Expedition, at the Natural History Museum in London, aims to tell the untold story of the human achievements and scientific breakthroughs that came from the ill-fated Terra Nova expedition.
Scott set out to be the first man to reach the South Pole but when he got there he found that his men had been beaten by a team of Norwegians. Scott's explorers all died on the return journey.
The exhibition features an array of the artefacts used by Scott and his team, as well as scientific specimens collected on the expedition. There is also a life-size representation of Scott's base-camp hut, which still survives in Antarctica.
"Our mission is to share this fantastic and inspiring story of Scott's last expedition with the world and for the first time to tell it from a broader perspective," said exhibition curator Elin Simonsson.
"One hundred years on, we want people to know that Scott's last expedition was not just a journey to the South Pole, it was also an important scientific expedition that carried out work across many fields."
The exhibition will continue until September 2.