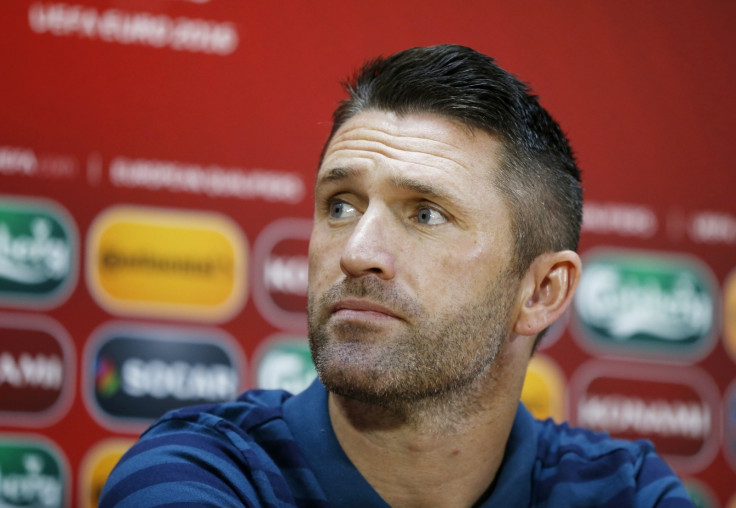 A second cousin of footballer Robbie Keane has died after being overcome by lethal gas fumes while working in a sewer.
Stephen Harris died at 9am on Friday morning (12 June) at Dublin's Beaumont Hospital, two days after his brother Alan passed away.
The 34-year-old and his brother were called to a housing estate on Wednesday afternoon (10 June) in the north of County Dublin following reports of a foul smell.
The brothers lost consciousness while inspecting underground pipes in the Drumnigh Woods area of Portmarnock. They are suspected to have been overcome by methane gas during the inspection.
Alan, a father-of-two in his 40s, was pronounced dead in hospital later that day. He was the owner of DrainTech, a company that specialises in drainage maintenance and sewer clearance.
Stephen was taken to hospital, where he remained in a serious condition until his death.
Robbie Keane paid tribute to his cousin on Facebook, writing: "With a heavy heart I write this. May Stephen rest in peace. Once again I would like to thank you all for your kind messages and the love and support you have shown my family."
In a post on the social networking site before Stephen Harris' death, the LA Galaxy and Republic of Ireland striker wrote: "As you can imagine it's been a very difficult time for our family may Alan RIP and we continue to pray for Stephen thanks everyone for your kind messages and support."
An investigation launched into the incident will also examine what breathing apparatus was available to the men.