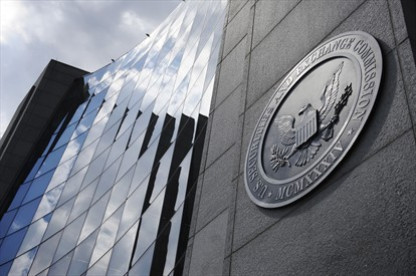 US regulator Securities and Exchange Commission (SEC) took an unprecedented move by awarding a whistleblower nearly $50,000 for helping it stop a multi-million dollar fraud case, as it hopes that the payout will encourage people to provide evidence of securities fraud.
The SEC said that the award represents 30 percent of the amount collected in an SEC enforcement action against the perpetrators of the scheme and is the maximum percentage payout allowed by a new whistleblower law.
"The whistleblower program is already becoming a success," said SEC Chairman Mary L. Schapiro, who advocated for the program. "We're seeing high-quality tips that are saving our investigators substantial time and resources."
The Dodd-Frank Act, which was enacted into law in 2010, includes a whistleblower program that is designed to reward individuals who offer high-quality original information that leads to an SEC enforcement action. It is also designed to protect the whistleblower from retaliation from their employer and protect their identity.
The law specifies that the SEC cannot disclose any information, including information the whistleblower provided to the SEC, which could reasonably be expected to directly or indirectly reveal a whistleblower's identity.
The program was finally established in August 2011 and according to the SEC, the regulator receives about eight tips a day.
"The fact that we made the first payment after just one year of operation shows that we are open for business and ready to pay people who bring us good, timely information," said Sean McKessy, Chief of the SEC's Whistleblower Office.
The whistleblower who received the $50 and does not wish to be identified, provided documents and other significant information that allowed the SEC's investigation to move at an accelerated pace and prevent the fraud from ensnaring additional victims.
The SEC says that the whistleblower's assistance led to a court ordering more than $1m in sanctions, of which approximately $150,000 has been collected so far. The court is currently considering whether to issue a final judgment against other defendants in the matter and any increase in the sanctions ordered and collected will increase payments to the whistleblower.
"This whistleblower provided the exact kind of information and cooperation we were hoping the whistleblower program would attract," said Robert Khuzami, Director of the SEC's Division of Enforcement. "Had this whistleblower not helped to uncover the full dimensions of the scheme, it is very likely that many more investors would have been victimized."