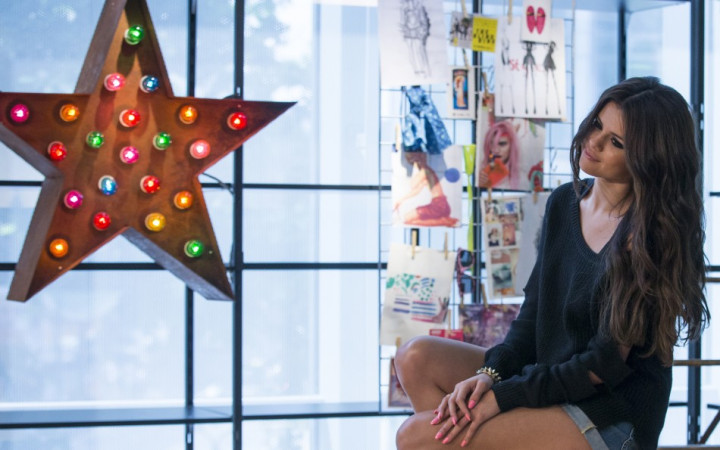 Rumours are doing the rounds that pop star Selena Gomez has a crush on Union J singer George Shelley. The 20-year- old Gomez recently sent the boy band member a video message asking him to get in touch the next time she visits London.
"I was in London for a bit and I'm actually really bummed I missed you, So next time, maybe give me a call," Gomez told the 19-year-old singer.
Meanwhile, Shelley previously told Sugar Scape that he had an undying crush on Gomez.
"I've got an undying crush on her. It's the whole Disney thing I love her," he stated.
Even after all of these new developments, it looks like Justin Bieber is still very much a part of Gomez's life. A photograph of the couple, attending an Independence Day party in Los Angeles on 4 July, has surfaced. The image, apart from showing the 19-year-old Bieber drinking while underage (the legal age for alcohol consumption in the US is 21), shows Bieber and Gomez standing suggestively close together.
The two confirmed their break-up late last year, after which Bieber was busy courting controversy and scandal. Since then, there have been flashes of reconciliation and a lot of speculations, despite rumours that Bieber was involved with aspiring 22-year-old model Jordan Ozuna.
Later in April, it was said the two were possible getting back together, when Bieber posted an intimate photograph of the two on Instagram and sources told People Gomez flew to Norway to see her ex at a concert in Oslo. And an on-air break-down, during a radio interview in Canada, seemed to add weight to the speculation that Gomez still has feelings for Beiber.
Scroll down to have a look at the video message by Gomez.
[Video Courtsey:Youtube/Emily Marie]