Rise of the Self-Employed: How More Britons are Ditching Their Bosses to Work for Themselves
Simon Hayford Morris was enjoying his visit to Snowshill Manor, a National Trust period property in Gloucestershire, last Spring. As he was about to leave, he spotted a penny-farthing bicycle in the visitors centre.
"This penny-farthing was small. Sort of half the size of an original, and it was rideable. It had pumped up tyres and brakes. It was modern. I thought 'that looks amazing'," says Morris, in an interview with IBTimes UK.
After pedalling the popular Victorian mode of transport around the car park, amassing a crowd of around 30 awed spectators, Morris had his eureka moment.
A business was born.
"With my thinking hat on, I thought you know what? There is something in this penny-farthing idea. There's mileage here. I thought why don't we offer the service of penny-farthing hire to multiple location National Trust properties?" said Morris.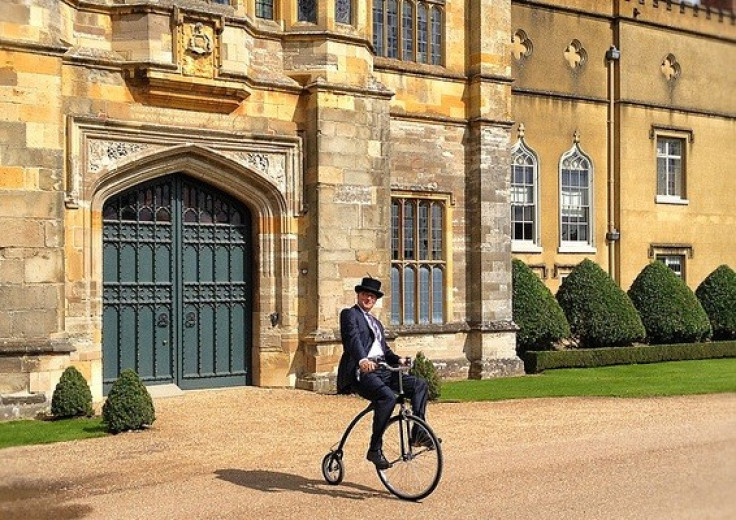 Morris is one of thousands of people turning their back on employee status and starting their own businesses. It is the rise of the self-employed.
As unemployment remains fairly high and the recession rumbles on, there is tough competition for work.
Despite facing barriers to finance as recession-weary lenders clam up, and the bureaucratic burden involved in setting up your own business, many are embracing the entrepreneurial spirit, making the most of what the web and new media can offer firms at low or no cost, to meet the market's many demands.
Official figures show the number of self-employed people in the recessional British economy rising every month.
There were 4.22m self-employed people in the three months to July, reported the Office for National Statistics (ONS), up 52,000 on the quarter as many of those cast out of work by the downturn embrace entrepreneurialism.
The number of self-employed administrative and secretarial workers has shot up by 22.3 percent across the year, while those working for themselves in sales and customer services have risen by 12.9 percent.
Self-employed managers and senior officials is up by 13.4 percent, but despite haven only risen by 1.8 percent, the biggest number of those working for themselves comes is skilled tradesmen and women.
A report by Lord Young for the government's business department called Make Business Your Business noted that 50 percent of private sector turnover is generated by small businesses, which also account for 60 percent of the workforce.
Having contacted the National Trust properties in his area and beyond, Morris says there is a lot of interest and enthusiasm for his business, Mr Phoebus, which takes its name from what the composer and cycling enthusiast Sir Edward Elgar called his first bike.
As well as offering the penny-farthing riding experience at a number of National Trust properties, with the intention of expanding as far across the country as he can as some have said they want him there full time, Morris will also use his skills as a photographer to sell customers photos of their time on the bikes.
He plans to sell merchandise and has even been approached by lovebirds making wedding arrangements who want the penny-farthing experience for their friends and family at the reception.
Having spent lots of time poring over the fine details of his business plan, which is around 35 pages long, Morris is certain he can make his idea a success and, given the thousands of visitors who pass through National Trust properties each month, predicts he will be in profit after just six months.
With clear demand from the market, a meticulous business plan and the heady cocktail of determination and ambition, Morris is ready to go. He hopes, once it is up and running, to create jobs as Mr Phoebus expands.
He mentions one man, a Big Issue seller described as intelligent but down on his luck, who he would employ right away.
There is only one thing that stands in Morris's way - finding the £8,500 finance to get things moving.
Financing a start-up
Morris was made bankrupt in 2008 having watched the successful magazine business he had run for several years succumb to the financial crisis, as advertising revenues plunged.
Major banks have said his plan looks good, but they will not lend him money because of his past bankruptcy and that he now only has an "average credit rating".
Those who caused the catastrophic collapse of the British economy, who helped bring down Morris's former business, are now pouring water on the glowing embers from which the phoenix could have risen out.
"If the money isn't going to come from the banks, it's going to come from somewhere else. Maybe that's what I need. Maybe we don't want the greedy banks to get hold of it," says Morris.
Like Morris, Rachel Wardley is also going it alone.
Wardley set up The Tallulah Rose Flower School, which offers floristry courses for beginners and those embarking on a career in the trade, after moving to Bath when she became tired of life in London as an accessories buyer.
She found arranging her finances simpler by getting someone with the relevant expertise in.
"I was advised to use an accountant to help with my set up process from the very beginning, which I did. This really helped me to get off on the right foot," she tells IBTimes UK.
Budding business owners can find cash from a number of sources, not just the traditional route of bank loans for an initial capital injection.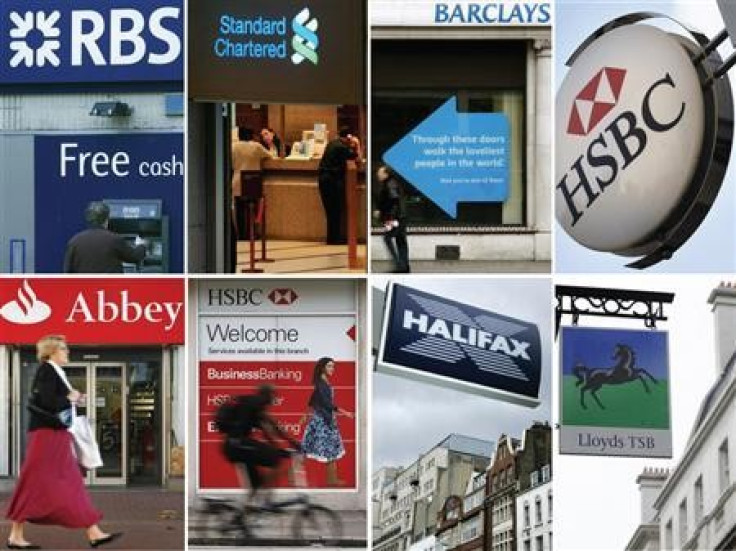 Since the financial crisis there has been a credit crunch as banks rein in their lending for fear of taking on additional risk in such an uncertain global economic climate.
Credit easing efforts from the Bank of England may help stimulate affordable finance again, but there is no guarantee their latest schemes will work.
Morris is looking for investors or a willing lender, and says he has interest from someone in the US.
Despite the squeeze on finance from the banks, it may be possible to raise capital from Dragons Den style investors in exchange for a stake in your business. In fact, Morris has applied to go on Dragons Den.
Websites such as Angels Den help link investors with entrepreneurs who need funding.
Grants are available from a number of sources, such as the UK government and European Union, but are most often only open to those starting out in their business, as opposed to development cash for established firms.
One website called GRANTfinder helps users track down grants for their businesses.
"GRANTfinder - by far the UK's largest and most comprehensively supported database of its type - is a user-friendly database carrying in excess of 6,000 UK and EU funding programmes - a reservoir of information that is constantly growing and continuously updated," says the website.
Young people, aged between 18 and 24, can access the government's £82.5m Start-up Loan Scheme where budding business owners can borrow up to £2,500, which they must pay back within five years.
Crowdfunding platforms such as Kickstarter and Crowdfunder allow people with great ideas to pitch for donations from the public.
Those with a great idea for a project or a business may find that a large amount of people donating a small sum of money each help push them hit their funding target.
'Freemium' web tools cut costs for self employed
Despite the many ways to raise funds for a decent business plan, the initial costs for start-ups have been vastly reduced by the ever advancing technology - often available freely - on the web.
From social media's effectiveness as a marketing tool, to cloud software such as Google Docs and its simple functionality for those who need to collaborate, a business can do pretty much anything it needs to with the web's free and premium tools.
"You only need a smartphone or a laptop to run a business," said Lord Young's report.
"The rise of social media, online marketing and peer support is enabling more people than ever to start a business.
"From these small beginnings, enterprises can become bigger and more established and can reach more customers in innovative and profitable ways.
"At a very simple level, small 'cottage' businesses are forming in people's homes using low cost trading platforms like eBay, free social media marketing tools like Facebook and payment mechanisms such as PayPal.
"SMEs may then move on to more specialist online sales platforms like notonthehighstreet.com and Etsy which enable creative individuals and businesses to showcase their goods worldwide."
One of those web services is Wix.com, which allows users to create their own business websites with a host of useful tools, such as analytics software, contact forms, a chat service, data storage, and appointment scheduler.
It describes itself as a "DIY platform that enables users with no previous coding or design skills to create beautiful and professional web content".
Around 80 percent of its 1.4m users in the UK are small businesses.
Services-based businesses account for 40 percent of its user base, almost a quarter of which hails from London.
Omer Shai, vice president for marketing at Wix, has been involved in starting up several businesses.
Now he helps would-be entrepreneurs get started in the business world with Wix, which has 1.5m users in the UK alone.
"The benefit is being free to do what you like," Shai told IBTimes UK.
"You can work from home if you like, at night, spend more time with your family. You can be creative."
It is imperative to assess and understand the risks involved in starting up your business, says Shai.
"You need to be bold, take a lot of risks, and think about your skills - what you're good at. If you are good at developing stuff, don't try to be a sales guy. Bring the right co-worker in, or a co-founder to work with you," he said.
"To find the right partner is something that is really, really important when you start out with an idea because some of us can do everything, but most of us can't. You need the right people around you when you start a business."
Shai praised the flourishing culture of freemium software on the web and the wonders it is doing for cost-conscious start-ups.
"I think the freemuim world is magical. For a lot of users, they can manage all of their business for 20 bucks a month. It is amazing," he said.
"Today if you search for solutions, you can find the right free solution. There are some tools where it is worth paying ten bucks a month to take more features and advantages.
"The problem is that not a lot of companies believe in freemium, or know how to monetise freemium traffic. I think that for small business owners, many will go to freemium and it will be very beneficial for them."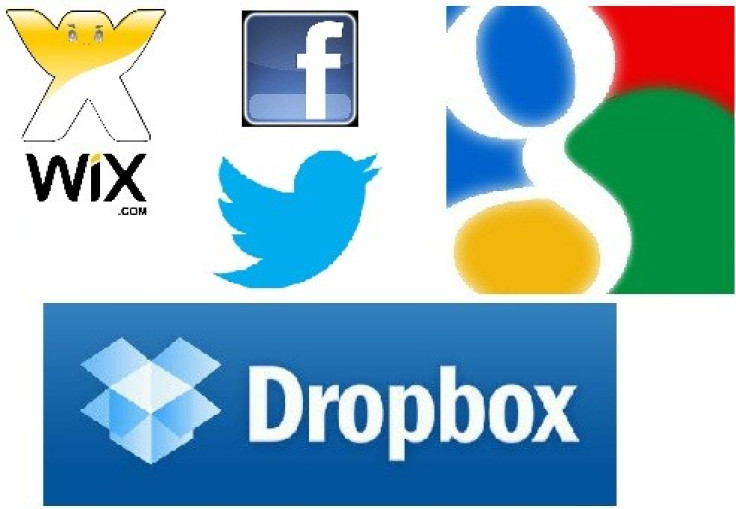 Wix has a number of forums where entrepreneurs across different sectors can support each other, and there are plenty of online resources for people starting out in business, from local industry groups to the government's Business Link service, which has archives of useful information and guidance, as well as a helpline.
A new network of 22,000 mentors has been set-up by the government's business department, called Mentorsme, so those starting out can find advice and guidance from their more experienced peers.
"Business mentors play a vital role in helping SMEs to build their knowledge base as the support comes from someone who has been there and done it before," said enterprise minister Michael Fallon.
"It is great that we now have a vast network of accessible business mentors but we want to grow that number even further and give greater choice to our entrepreneurs."
Mr Phoebus's Morris went to a workshop put on by an organisation called Balancing Business, which was linked to his local city council.
"The workshop was really just to get the grassroots of starting your business - plans legalities and all that other stuff - and it was spread over three weeks," he says.
"The help that was given was really good. We did everything from ... getting your business registered, to templates of cash flow forecast charts, Gantt charts, and all things like that that I had no idea about at all."
Wardley said she found the government's online guides "very helpful" and they made the start-up process "very straightforward", but she also urges them to do more.
"The government should make it easier for small businesses to secure work space or studios with very low or no rates," she says.
"There are so many talented businesses that simply can't afford to make the move from home to premises and therefore unable grow their business."
She wants more advisers to be available for face-to-face meetings, and more grants for those small businesses wanting to take on staff.
"Overall the government need to encourage people outwardly not just in 'speeches' but in practical terms too. Give those making the brave step to go it alone a real chance," she says.
'It's like a rollercaoster'
If anyone asks Wix's Shai whether they should try setting up their own business and becoming self-employed, his answer is always "yes, yes, yes and yes".
"It is a huge happiness with a lot of bumpers along the way and you need to understand that. I am not familiar with any business that didn't have a lot of bumpers," he said.
"It is like a rollercoaster. You need to have fun when you are up and when you are down."
There are drawbacks to being self-employed, thinks Wardley.
"Being self-employed can be lonely and isolating at times, especially if you're working from home," she says.
"From a practical point of view it can be frustrating in terms of credit ratings and 'creditability' in certain business situations, especially if you're not yet an incorporated company."
Despite this she loves working for herself.
"I embrace the challenges that being your own boss brings, being all the things to everyone. It's been an incredible learning experience for me entering into the world of finance, marketing, PR, etc," says Wardley.
"Being self-employed has forced me to go out there and network to sell my business and by doing that I have met some great people and learned many good business ways from them."
She hopes that what she has learnt, through advice and making mistakes can be passed on to others starting out on their own in the world of business.
--
Follow @shanecroucher
© Copyright IBTimes 2023. All rights reserved.