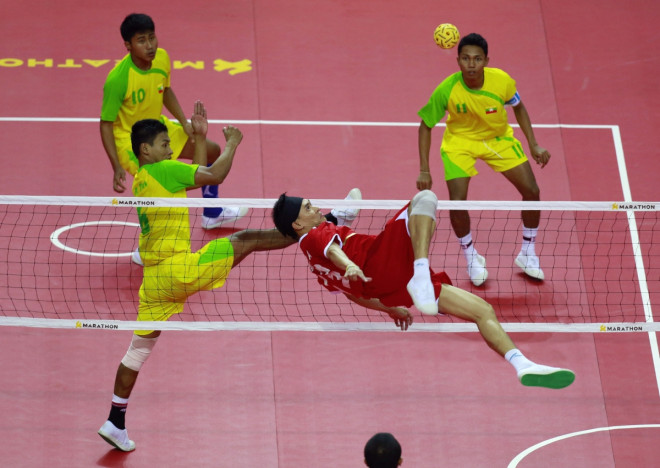 Sepak Takraw, or kick volleyball, is the national sport of Malaysia and its popularity is now spreading across the Malay-Thai Peninsula with its combination of volleyball, football and acrobatics.
This extreme form of football tennis, seemingly created for ninjas, sees the participants perform acrobatic overhead kick smashes to win vital points against their opponents.
The participants, in two teams of three, are allowed to use their head, chest, knees and feet but no hands as in football.
The hand-woven rattan ball used is made out of synthetic fiber and the game is played on a court similar to a badminton court.
The sport is played in Thailand, Myanmar, Singapore, Indonesia and the Philippines in the region but other countries like United States, Japan and Canada have begun to participate.
It is believed that Sepak Takraw was first played by a Hindu god and his gang of monkeys, according to Bleacher Report.
The sport has grown so much that today there is an International Sepak Takraw Foundation, the King's Cup World Sepak Takraw Championships and it is viewed as the most popular sport at the ASIAN Games.
See a few incredible points from this acrobatic sport in the video below.