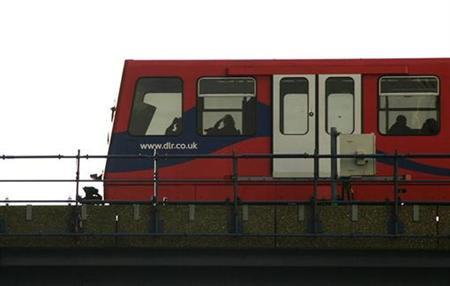 Shares in Serco Group were up on the FTSE 100 in morning trading after the outsourcing firm reported a rise in pre-tax profit of over 20 per cent in the half year ended 30 June.
The group, which among other things runs the Docklands Light Railway, said that revenue in the period had risen 9.8 per cent to £2.1 billion, while pre-tax profits were up 21.6 per cent to £101.4 million.
Serco said that it would be raising its dividend 18.9 per cent to 2.20 pence per share.
In the first half Serco said that it had signed contracts worth £2.2 billion and that its order book was worth £16.7 billion as of 30 June, down from £17.1 billion at the end of 2009.
The group said it expected to see revenue rise to around £5.0 billion by the end of 2012. Serco said that it had visibility of 98 per cent of planned revenue for 2010, 84 per cent for 2011 and 71 per cent for 2012.
Christopher Hyman, Chief Executive of Serco Group plc, said: "Through the dedicated efforts of our people, we have continued to deliver high quality, efficient, front line services all round the world. Many of our government and commercial customers are seeking to reduce costs. We have the necessary skills to help them, given our broad portfolio of markets and capabilities, and our close customer relationships, as existing markets continue to develop and new markets open up."
By 10:35 shares in Serco were up 2.86 per cent to 575.50 pence per share.