Serco Shares Plunge 18% on Rights Issue as Winston Churchill's Grandson Rupert Soames Joins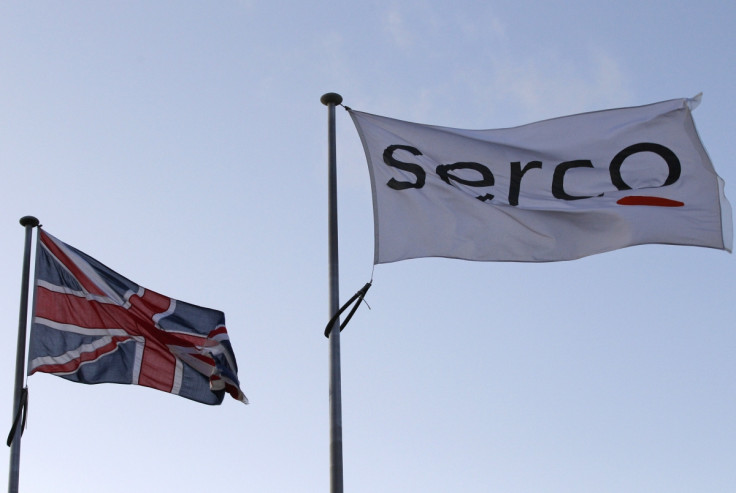 Serco shares plunged on market open after the embattled security revealed that it is aiming to launch a rights issue in order to boost its balance sheet following the electronic tagging scandal.
The Serco stock price fell by over 18% to 330.80p in the opening session.
After 28 April's trading session closed, the group said "it is reviewing its performance so far this year, which has been more challenging than expected."
"It has now become evident in the light of recent performance that we may need to reassess the level of risk implicit in the assumptions underlying our forecasts," it added.
"This may in turn require a material downward revision to expectations, and for us to review the appropriateness of our financing position. We will, therefore, be consulting with shareholders regarding the possibility of strengthening the balance sheet through an equity placing."
A rights issue in a publicly traded company is an offering of shares to existing shareholders, rather than to the general public.
Serco already issued a profit warning on 30 January.
Meanwhile, incoming chief executive Rupert Soames is joining Serco a month earlier than expected as the security giant looks to quickly rebuild its reputation in the electronic tagging scandal's wake.
Serco said Soames, who is the grandson of British wartime Prime Minister Winston Churchill, will now take the helm on May 1 rather than in June.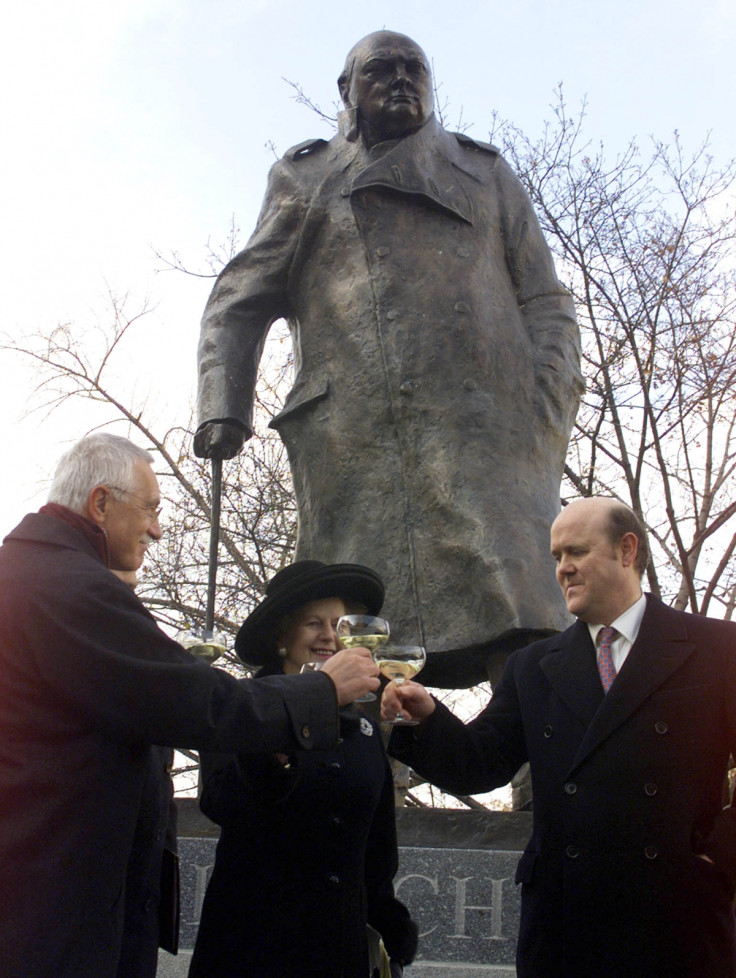 Former British Prime Minister Margaret Thatcher (C) and the grandson of Winston Churchill, Rupert Soames (R), at the unveiling ceremony of Sir Winston Churchill's statue in Prague, 1999
Reuters
He joins from his role as boss of energy firm Aggreko.
The business is under criminal investigation by the Serious Fraud Office (SFO) after it emerged that the Ministry of Justice had been overcharged on Serco's contract to carry out the electronic tagging of criminals.
In some cases it was alleged that taxpayers were billed for tagging work that was never carried out. Serco's rival G4S, another outsourcing firm, is also caught up in the scandal.
When the SFO investigation was announced, Serco's then chief executive Christopher Hyman quit.
Serco was subject to a ban on government contracts until February 2014 as a result of the tagging furore.
It has also paid back £68.5m to the Ministry of Justice and is undertaking a costly "corporate renewal" programme to refresh its culture, structure and processes.
To add to the company's troubles, it reported a 3.6% fall in profit for 2013 and warned of a difficult year ahead in 2014.
© Copyright IBTimes 2023. All rights reserved.