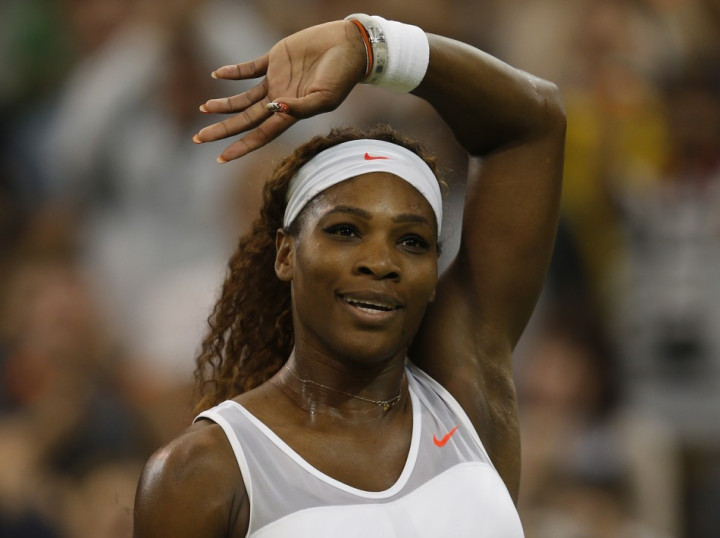 The five-times Wimbledon women's singles champion Serena Williams isn't throwing in the towel - just walking off with dozens of them.
Williams is one of the world's richest sportswomen and is worth more than £60m. But the American is not above taking stacks of the brightly coloured Wimbledon towels home with her.
She was knocked out of this year's fourth round in a shock defeat by Germany's Sabine Lisicki but to make up for her early exit, the women's world No 1 was said to have taken up to eight towels home with her.
She often puts a generous number in her kitbag when she arrives on court and asks for more from court attendant and ball boys and girls.
Sister Venus, who was absent this year because of injury, also enjoys hoarding towels.
"The Williams sisters have been seen to put towels in their bags as soon as they get on the court," an observer told the Daily Mail.
"There have been games where Serena has probably left with more than eight."
The All England Club has a policy of not demanding towels back from any players who want to keep them.
Some conscientious individuals, such as world No 1 Novak Djokovic, always gives back their towels, which cost £28 each, at the end of every match.
One of the biggest towel users is China's Li Na. During the women's quarter-finals, she stopped 16 times in one set and 35 times over the whole match to mop her brow. She was still defeated by Agnieszka Radwanska.
"The players are requested to give the towels back but can keep them if they want to," said a Wimbledon spokesman.
Williams earns almost as much in advertising as she does from prize money. She earns around £13.3m a year outside tennis endorsing companies such as Nike, Kraft Foods and Apple iPhones.
According to Forbes, her £30m in career prize money is the highest for any female athlete and fourth among all tennis players.
READ:

Wimbledon 2013: Laura Robson and Serena Williams Sent Crashing Out in Fourth Round