Sex Addicts Respond to Porn Like Drug Addicts Do To Drugs, Finds Study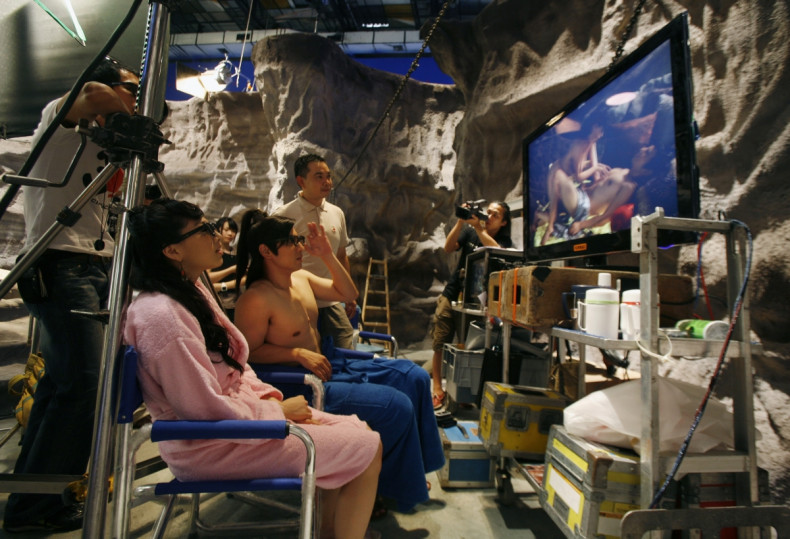 Pornography gives sex addicts the same feelings of euphoria as an addict getting high on drugs, say scientists.
A study by researchers at Cambridge University looked at brain activity in 19 male patients affected by sex addiction and compared them with another group who did not identify as sex addicts.
The patients had begun watching pornography at earlier ages and in higher proportions compared with the other volunteers.
"The patients in our trial were all people who had substantial difficulties controlling their sexual behaviour and this was having significant consequences for them, affecting their lives and relationships," said Dr Valerie Voon, who led the study at Cambridge's department of psychiatry.
"In many ways, they show similarities in their behaviour to patients with drug addictions. We wanted to see if these similarities were reflected in brain activity, too," Voon said in a report published by science journal PLOS ONE.
Previous studies have shown that one in 25 adults is affected by compulsive sexual behaviour, an obsession with sexual thoughts, feelings and behaviour which they are powerless to control. However, researchers say there is scant evidence to show that pornography, per se, is addictive.
Participants in the study viewed short videos showing either sexually explicit content or sports. Their brain activity was monitored using functional magnetic resonance imaging (fMRI).
The researchers found that three regions were more active in the brains of the sex addiction patients compared with the other volunteers, according to a Reuters report.
These regions – the ventral striatum, dorsal anterior cingulate and amygdala – are also stimulated in drug addicts when they are shown drug stimuli, the researchers said.
The ventral striatum is involved in processing reward and motivation, while the dorsal anterior cingulate is involved in anticipating rewards and drug craving, while the amygdala helps process the significance of events and emotions.
The researchers also asked the participants to rate their levels of sexual desire while watching the videos and say how much they liked them. Drug addicts are thought to seek their drug because they want it, rather than enjoy it.
Paula Hall, the chair of the Association for the Treatment of Sex Addiction and Compulsivity, told BBC News website: "What I'm seeing is increasing numbers of young men who cannot maintain an erection because they've wrecked their appetite with pornography, their arousal threshold goes up so a mere mortal doesn't do it anymore."
Dr John Williams, Head of Neuroscience and Mental Health at the Wellcome Trust, said: "Compulsive behaviours, including watching porn to excess, over-eating and gambling, are increasingly common.
"This study takes us a step further to finding out why we carry on repeating behaviours that we know are potentially damaging to us. Whether we are tackling sex addiction, substance abuse or eating disorders, knowing how best, and when, to intervene in order to break the cycle is an important goal of this research."