Libor Fixing Probe: SFO Arrests Three Men in London [VIDEO]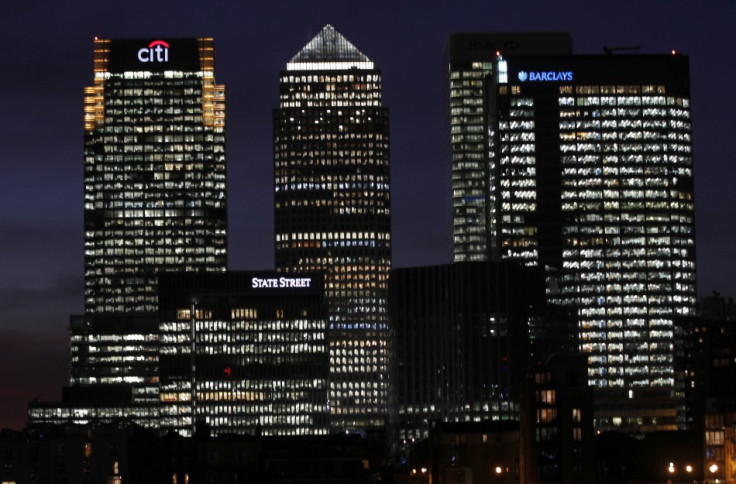 Three men have been arrested by the Serious Fraud Office as part of its probe into allegations of Libor fixing at some of Britain's biggest banks.
The men, aged 33, 41 and 47, were all taken to a London police station for interviews, the watchdog said on its website.
Sky News reported one of the men as being a former UBS trader.
It is not confirmed which banks or financial institutions the men worked for or in what roles although the SFO said the men were all British and living in the United Kingdom.
One arrest was made in Surrey and two were in Essex.
A Serious Fraud Office spokesman declined further comment.
Libor fixing at Barclays Bank was exposed by a Financial Services Authority (FSA) investigation which published its results in June.
Barclays traders and rate-submitters were found to be conspiring to misreport the interest rates at which they can borrow funds in the inter-bank lending market so as to manipulate the headline Libor rate and gain a financial advantage on their trading positions.
Emails released at the time showed the close relationships between some of the traders and submitters, with promises of coffees and wine for carrying out dodgy requests.
"Done for you, big boy," came one submitter's reply after obliging a trader.
As a result of the scandal, which also implicated the Bank of England's deputy governor Paul Tucker but who denied knowledge of Libor fixing, Barclays chief executive Bob Diamond quit.
Barclays was also slapped with a £290m fine - the City of London's biggest ever.
---
Follow @shanecroucher
© Copyright IBTimes 2023. All rights reserved.