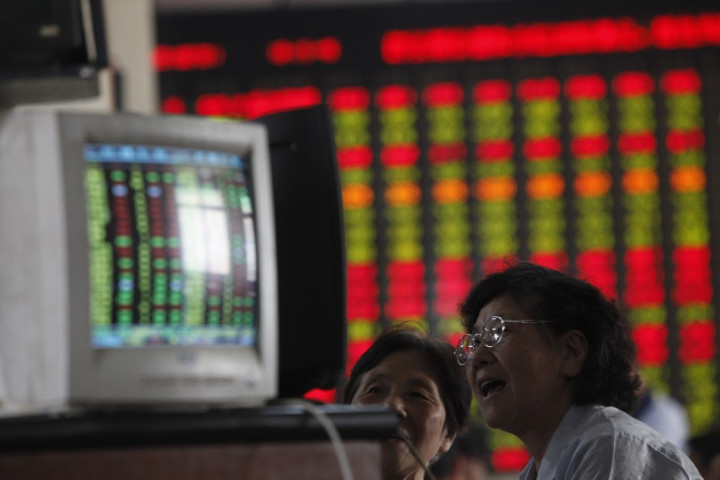 Asian markets outside China bounced back on positive cues from the US. However, mainland Chinese markets remained choppy on news that China's consumer inflation accelerated in June.
The Shanghai Composite index inched up 0.40% or 7.92 points to 1966.19.
South Korea's Kospi inched up 0.76% or 13.87 points to 1,830.72 points.
The Japanese Nikkei was up 2.41% or 339.73 points to 14,449.07.
The Hang Seng rose 0.63% or 130.40 points to 20,712.59.
Australia's S&P/ASX increased 1.70% or 81.90 points to 4891.40.
Chinese government data showed that consumer prices or inflation rose 2.7% year-on-year in June. Producer prices or the price of goods sold by manufacturers dropped to 2.7% for June, falling 16 months in a row.
Beijing's stomach for economic reform will be tested this month when government data is expected to reveal that growth in the world's second largest economy has dropped to a 23-year low.
Wall Street Rises
On Wall Street, indices ended higher on 8 July after aluminium producer Alcoa reported better-than expected results. Pittsburgh-based Alcoa is generally seen as a barometer for global manufacturing given that airlines, automotive firms, construction firms and home appliance manufacturers use its products.
The Dow shot up 88.85 points and ended at 15,224.69. The S&P 500 added 8.57 points and closed at 1,640.46, while the Nasdaq inched up 5.45 points and finished at 3,484.83.
In Hong Kong, realty firm China Resources Land added 2.2%. China Mobile inched up 0.7%. Industrial and Commercial Bank of China (ICBC), the world's top bank by tier 1 capital, shed 0.6%
In Shanghai, realty firm Gemdale fell 3.2% while rival Poly Real Estate Group was down 2.2%.
China Merchants Bank gained about 1%.
Shares of cereal maker Zheijang Beingmate and Guangxi Royal Dairy jumped over 2% each, supported by rising food prices that pushed up inflation.
In Tokyo, Sumitomo Realty and Development added 4%. Shares of realty firms Kiyo Holdings and Mitsui Fudosan gained over 3%.
Dai-ichi Life Insurance gained 3% on news that Japanese insurers could be excluded from new global capital requirements expected to take effect in 2016.
Commercial vehicle manufacturer Hino Motors gained 3.9% on news that it is expected to double its group operating profit at the close of the quarter ended 30 June.
In Sydney, Alumina gained 3.2% after Alcoa's positive results. The two firms are joint venture partners in Australia with the latter holding a 60% stake.
Resources major BHP Billion gained 2%.
Macquarie Group jumped 4% while Australia and New Zealand added 2% after a gloomy survey of business conditions raised the chances of a rate cut from the Reserve Bank of Australia.
In Seoul, index heavyweight Samsung Electronics added 1%.
Asiana Airlines rebounded 1.5% after losing 5% in the previous session on news that its Boeing 777 aircraft crash-landed at San Francisco international airport, killing two passengers.