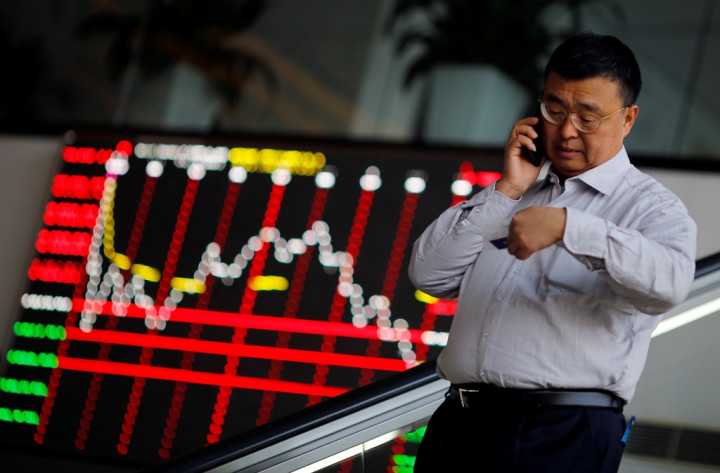 The deluge of buy orders for mainland equities through the Shanghai-Hong Kong Stock Connect has slowed to a trickle just two days after the programme's debut.
Net purchases of Shanghai shares by global investors stood at 2.6bn yuan ($425m, £271m, €339m) on 19 November, down from about 4.8bn yuan on 18 November and the maximum 13bn yuan on 17 November.
Net purchases of Hong Kong shares stood at 253m yuan, a 68% drop from 18 November, Bloomberg reported.
Wednesday's Shanghai stock buying, or Northbound flows, amounted to about 20% of the 13bn yuan daily quota. For Southbound purchases, a meager 2.4% of the 10.5bn yuan quota was taken up, according to the news agency.
The Shanghai Composite index finished 0.22% lower on Wednesday. Hong Kong's Hang Seng share average ended 0.66% lower.
Bourse operator Hong Kong Exchanges and Clearing's stock lost 3.34%.
Ghost Train
The plunge in demand on 18 November prompted brokerage firm CLSA to label the programme a "Ghost Train," a reference to the abandoned 2007 "Through Train" proposal to let mainland investors buy Hong Kong shares.
While CLSA analysts said it was too early to judge the sustainable level of trading through the trade link, they said usage so far has been dismal and that profit projections for Hong Kong's bourse may be lowered.
Marcus Liu, a Hong Kong-based analyst at CLSA, wrote: "While the bulls will point to rumors that many investors are waiting on the sidelines for now, the bears will point to the already huge visible fall in demand.
"Our expectations on Stock Connect are at the bottom end of consensus."
Sam Chi Yung, a strategist at Delta Asia Securities in Hong Kong, told the news agency: "The low usage of Southbound quota may release a negative signal to the market since people had too high expectations before."
"For Northbound, the first day was OK, but the usage is slowing because recently the A-share market had a correction. Capital going into mainland may not have chances to profit at the moment."
The Shanghai-Hong Kong trade link's debut followed a statement by China's Finance Ministry, which said on 14 November that it will temporarily exempt taxes on profits made from the scheme.
The scheme's debut comes against a backdrop of slowing growth in the world's second largest economy.